Shape wears can make you look o-la-lah in any dress. Good for all body types, these shape wears are a blessing to fit in your favorite jeans or that black top you have been hanging in your cupboard. HideThatFat has enabled women to flaunt those curves, hide that bra bulge and tummy, and get those skinny long legs in a jiffy. HideThatFat is the number one choice of women who wear western and ethnic. The store has multiple kinds of shape wears to target the problematic areas but the common factor in all the products of HideThatFatis: Comfort and Quality.
The shape wears underHideThatFat use genuine material and give you a chiseled look for any event under any attire that you wear. The material is breathable hence no worries for you skin. You can wear it for as long as you want and HideThatFat promises that you would not be at discomfort at any moment.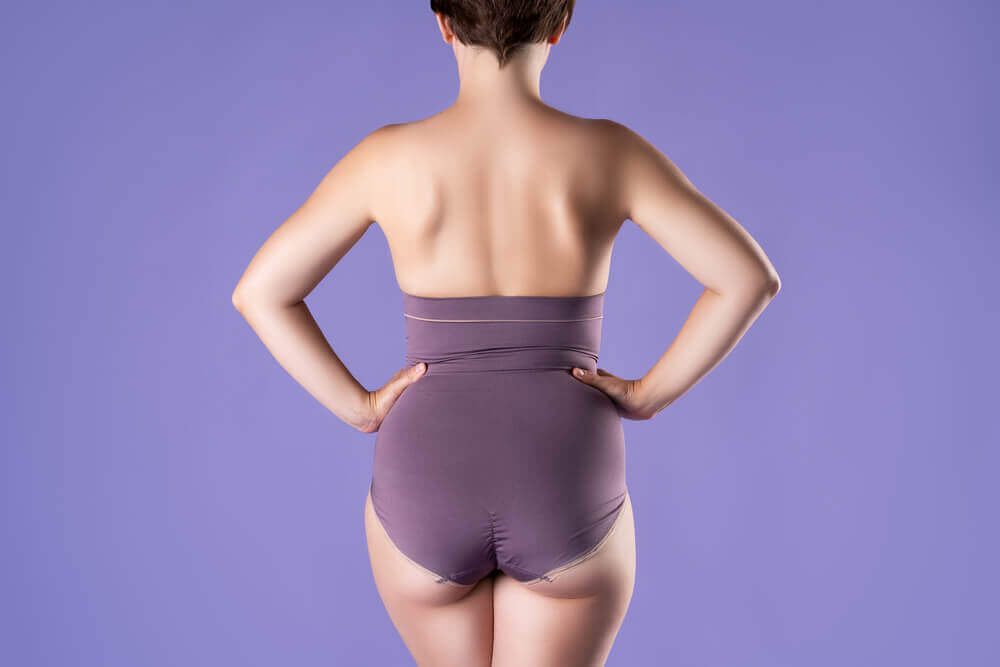 What are most comfortable shapewears anyway?
Breathable material
A shape wear must have a breathable material which does not cause excessive sweating. It must be allowing air to pass through to avoid body odor.
Easy to wear
A common notion is that shape wears are difficult to wear as they make us look slim so it is difficult to wear them. It is a myth. A good quality and comfortable shape wear is easy to wear and stretchable.
No skin allergies or issue
Comfortable shape wears do not cause any skin redness or allergies at all.
Long time wearable
It is essential that a comfortable shape wear can be worn for long periods of time such as for a wedding ceremony or any event of a few hours at least.
Allow comfortable movement
A comfortable shape wear does not cause any tension or pain in muscles or skin which may affect the movement. It always has a fine and thin material to help in easy motion.
Colombian fajas's
A unique combination of the comfort and detox properties of HideThatFat.com shape wears. This light compression material increases blood flow and causes fat burning when worn. It is an added bonus to our shape wears.
Suited to body type and need
At HideThatFat.com, we have different shape wears for different body types and for needs. You may want to buy something to thermally lose weight or to just fit into a tight dress. We have got these both needs fulfilled. Also, a one on one chat with our employees make the whole process really quick and helpful for you.
At HideThatFat.com we provide you a vast variety of shape wears to meet your needs to an all in one package or spot reduction shape wears.all the above comfort parameters have been deeply taken into account before making our range.
Our best and comfortable Hide the Fat shape wears
HideThatFathas an extra ordinary dream range of must try good quality, extremely comfortable, and affordable shape wears for customers world-wide. A few of our shape wears are described below to aware you of hw your comfort is our number one priority at all times:
1. The body briefer will brief your photo-shopping time
Thebody briefer is the most common shape wear that most of the women know. A all in one package to have an hourglass figure. It is a one piece hence easy to wear and remove. It goes well with all dresses and is very convenient.
2. Long legsare a dream come true
It is another commendable product which is very cozy. It gives the illusion of long slim legs- the dream of all girls. It targets cellulite and the flabby things and calves. With HideThatFatsay bye-bye to your flabby and stubborn thigh fat and get into that blue denim. The material is very nice and warm. It gives no rashes to skin and is so well hidden that no one can guess that you are wearing something to hide that fat.
3. All-time favorite Corsets
Corsets have been women best friends since long. Ever watched Titanic? How difficult it was back then to fit into that corset for Rose. It could not be worn by one self and needed help. But today, with HideThatFat go flaunt your lifted bust and tiny waist with our extremely comfortable corsets that you can wear all by yourself and that too in time. With HideThatFat you get beauty without compromising your comfort. Go shop now!
4. Waist Cinchers will save the day
Scared of that bloated belly and love handles? Not been able to wear that low waist jeans? Worry no more. With HideThatFat at waist cinchers we have got that fat covered for you in just a click away. Go visit our site. Choose the color and size and fit into your favorite dress. Hide the fat promises to hide that fat without causing any feeling of tightness or pain. Our stretchable material is really good to blur those inches without any discomfort.
5. Arm Slimmers
Got flabby arms? No time for workout? No problem. The arm simmer range at HideThatFat.com has a unique collection of arm slimming shape wears that spot reduce the arm fat, can be worn at any time and while doing anything and are an easy way of showing off your biceps and triceps.
Our shape wears are not only comfortable to wear and move but also quite comfortable to buy. A very comfortable process to choose the right product with a 24/7 customer service, comfortable paying method and a comfortable home delivery.
They say 'No pain-no gain', but at HideThatFat we promise our customers a no pain gain of slim, chiseled and the dream figure in just a jiffy. With customers world-wide, we have made our name and with just one agenda in our mind here. And that is no compromise on comfort. Go visit our full range of products at HideThatFat.com and choose your favorite products. Till then, stay chiseled and comfortable.