Learn more about Hosiery
Hosiery Body shapers
Whether you love to wear them regularly or merely on special events and occasions, Hosiery are a significant part of every women's wardrobe. They are knit or woven items that are utilized for covering legs and feet.
Therefore, they are most commonly worn under jeans and shoes respectively. Similar to shoes and jewelry collections, they are a way to make a unique fashion statement. Furthermore, they are also considered to be an extension of ladies' personal styles.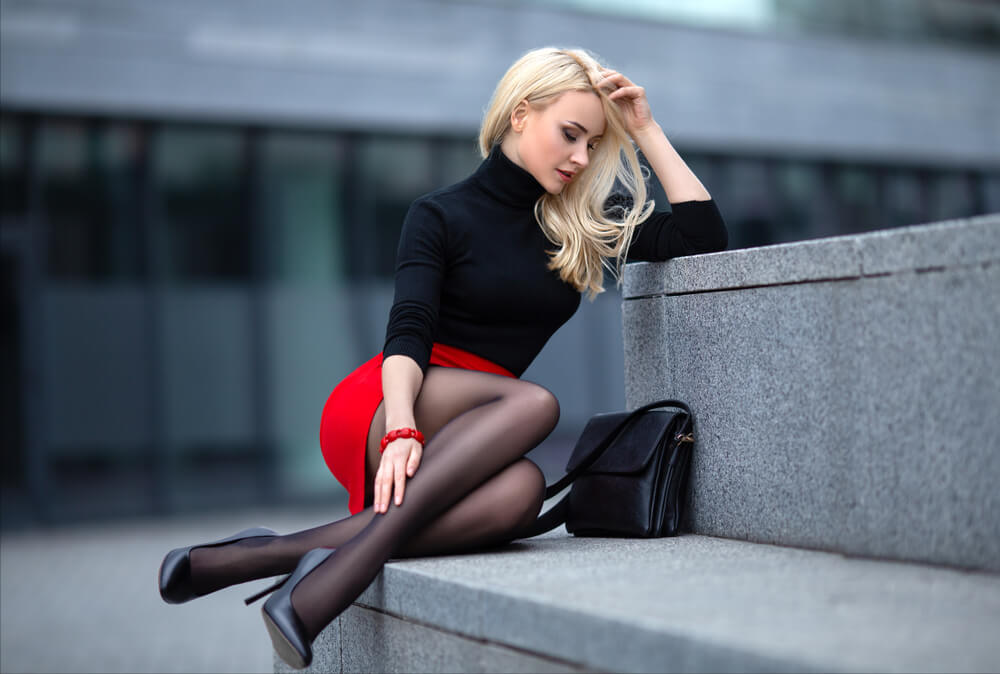 Different types
Following the different body shaping needs and styling, stocking items come in a diverse range. Some of them may include:
Body Stockings
Compression / Support Stockings

Shapewear Shorts

Hosen Clothing
Knee Highs
Tights or Leggings
Panties
Different types of socks
Toe Socks
Leg Warmers and many more.
Two of the most commonly worn stocking types are described below for your complete understanding:
   1. Leggings
They are one of the most reliable leg-staples that women love to wear every day whether they are average size or plus-sized ones. They come in a complete array ranging from basic black spandex to ones having cutting edges laces. They are all a must to wear on all functions as a style trend. Besides fashion, the best Shapewear for hip dips make a perfect combination of body control and slimming to you.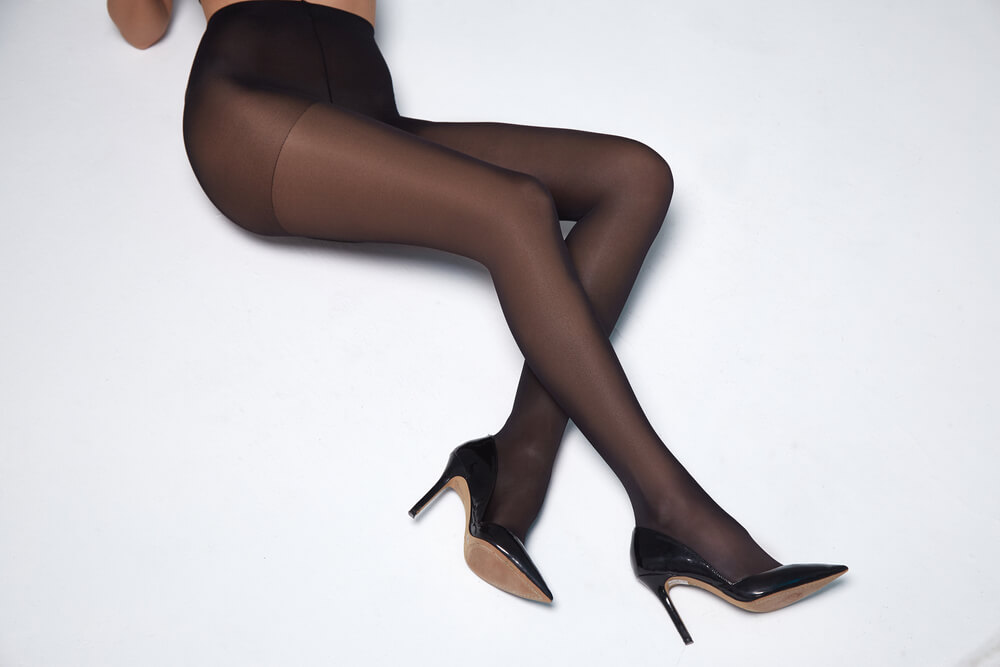 2. Socks
They come in the form of pairs for covering both feet. They are available in a huge variety of types, sizes, and designs all over the markets. Some of their basic types may include:
Athletic socks
High-knee socks
Novelty socks
Crew socks
Low-cut socks, and many more.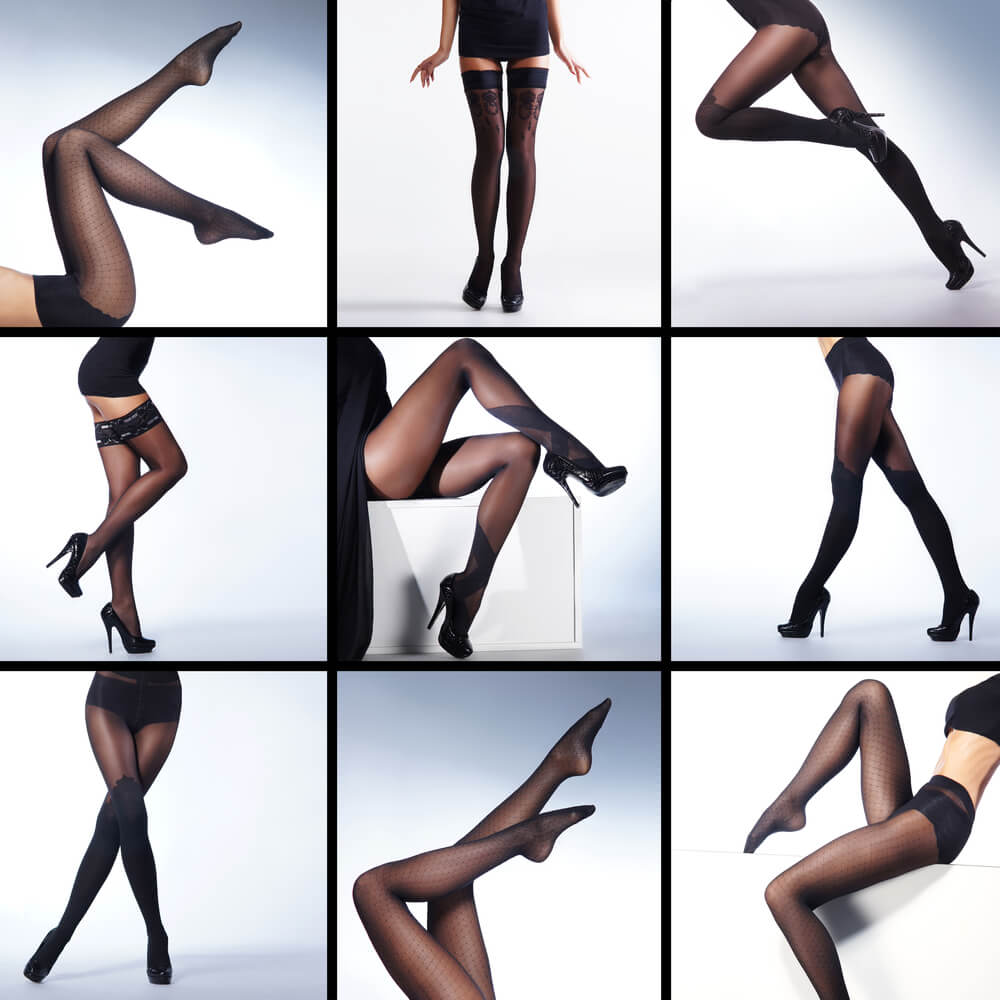 Important Tips for Wearing Hosiery Body Shapers
Know your body type and choose the one that suits the shape of your body.
Before putting them on, give them a slight stretch. That helps them to ready their yarn and give them a longer life.
Scrunch your tights up, one leg at a time so that enough yarn will be left over to make them fit on your legs.
All the nets and lace leg-shapers models require great attention. So, try to put them on with extreme care.
Although such items are possible to wash in a simple washing machine with a delicate cycle, yet it is preferable to wash them in a soft mesh garment bag.
In order to get rid of excreted body oils, dust dead skin cells we recommend you to wash them every 5-6 wears in cold water.
Choose the right size of best shapers for under jeans so that you stay comfortable all day long.
Avoid putting them with anything on which they can snag on. Like, you should keep them away from hooks, zippers, clasp, heavy-duty clothing items, and any sharply pointed metal items.
Also, try to avoid using fabric softeners and spot cleaners on them, as they can damage their elastane.
Moreover, as with any other delicate clothing items that refrain their shape and fit through air drying. The same is the case for them too.
Stay-ups Recommendations According to Women Needs
An incredible collection of extraordinary Hosiery will make you fall in love with your legs. That is because they allow women to freely stock up on such undergarments for all their needs. They can be worn on both casual and formal functions without any difficulty or hesitation.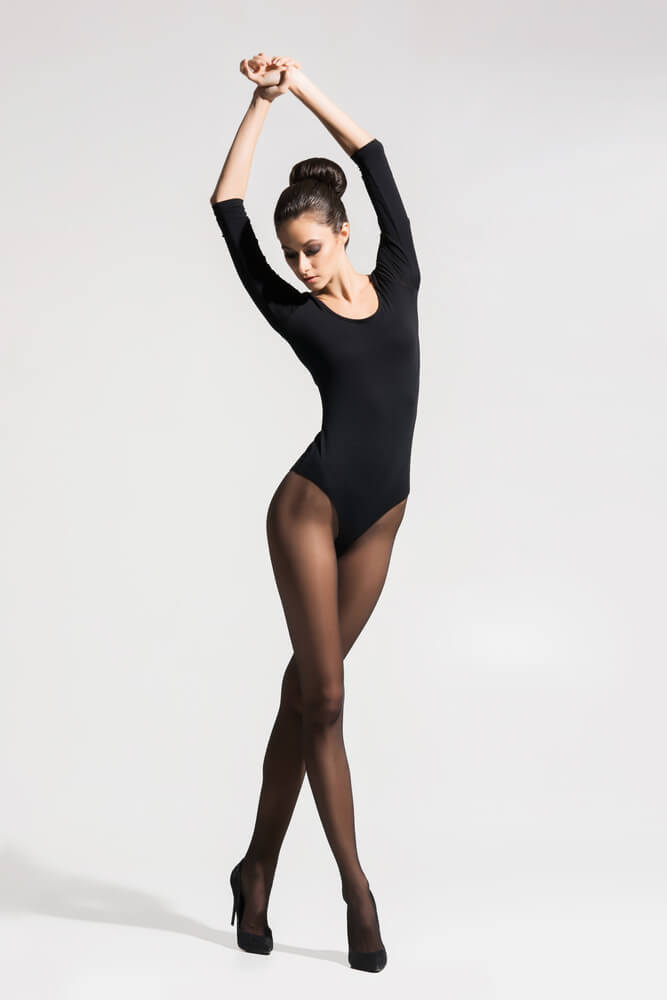 Some of the best examples of them are given below:
For the women who are looking for some kinds of power suits, some extremely durable yet luxurious stockings fit just like another skin layer over the body.
Furthermore, for ladies who wish that their nylons work as

Shapewear

for them, they opt for multi-functional top style extreme tummy and Waist Control Shapers.
On the other hand, for having a fashionista satisfaction, women try to have some printed as well as unique textured pantyhose that looks astonishing with the latest trends.
Let's not forget stocking with sexy laces too that are remarkable to be worn on dates and wedding nights.
Last but not the least, an embellished pair of shaping sheer hoses can be worn both as a semi-formal ensemble as well as a sophisticated one at the same time.
Benefits
Hosiery offer more than just a fashion style. They provide quite a few health benefits that will leave you in amaze. If you have not been using them earlier, then after knowing their advantages surely you are going to make them your everyday partner for your leg's wellness. Some of those extraordinary advantages are given below:
They are very helpful in getting rid of varicose and spider veins
Their nylon fabric prevents your legs and feet from accumulating moisture and getting rubbed against each other.
The slight compression characteristics that they offer help in regular blood circulation throughout the legs and also prevent blood clots formation.
They are also very helpful in fighting the effects of gravity, thus making you stand comfortably for longer times
As they are composed of super-thin sheer fabric, so they act as a very fine barrier from the temperature variations in the surrounding climate.

Body Shaping Advantages
Besides these health benefits, while working as shapewears they grant the following advantages:
Instant slimmer curve
Affordable alternatives
Invisible under clothes
Posture support
Increase calories and fat burning
Help in weight loss and fitness program
Boost your self-esteem and confidence and many more.
Give Your Legs a piece of comfort and style!
So, what are you still waiting for? It is the perfect time to refresh your wardrobe and have some of the best leg-wear Leggings, Panties, and Socks like Bare necessities from hidethatfat.com. All of them are durable and suit well to your budget and taste. Moreover, you can have a huge variety ranging from simple nude elegant ones to extremely exotic fishnets and bare black opaques from us at the most competitive rates.