Read more about Shapewear
Body Shapewears
A secret weapon for all of the women to conquer the world according to their desires. That is why they all come in varying levels of support, color scheme, designs, fitness levels, and much more such variety.
Moreover, they can be worn on all casual to formal functions without any difficulty. All the Shapewear are readily aimed at showing off your body curves in the right places. So, whether you are looking for overall smoothing or a targeted body shaping, they are the best solution for you as Extreme tummy and waist control shaper.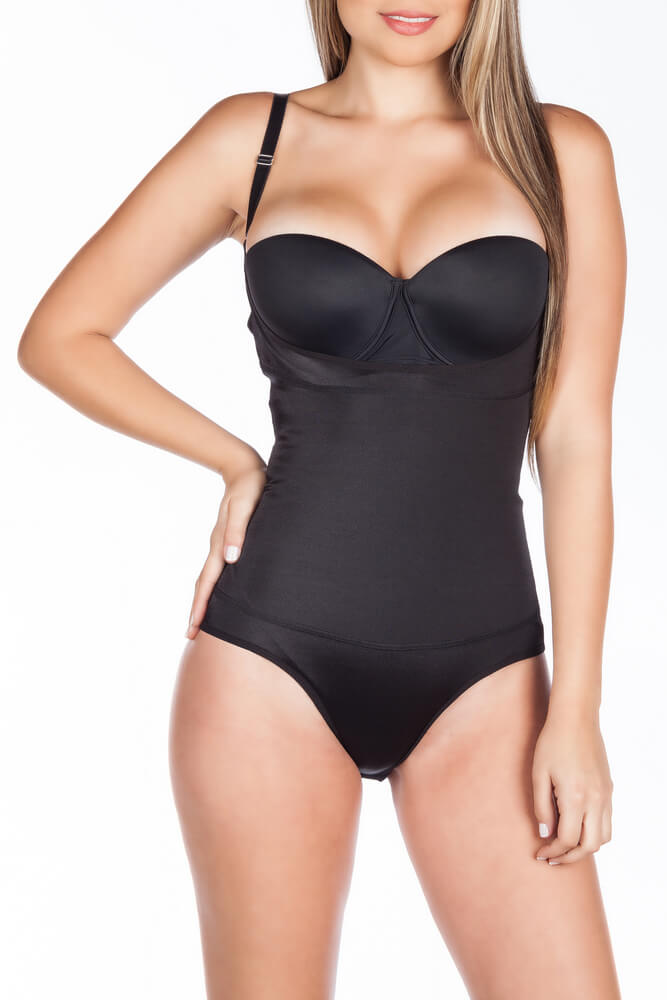 What are they?
A body shaper is defined as a type of undergarment that readily gives off the compression to several areas of your body, granting an awesome slimmer-looking appearance. That means they are extremely helpful in reducing the accumulated fats over all your different body parts including stomach fat, hip fat, arm fat, thigh fat, and many more.
How do they work?
They function by pushing in the fat accumulated over the different bodies and compressing your entire mid-section. Resultantly, this can also shave off a few inches from both your stomach and waistline for a temporary period. But remember they don't do miracles; they only make your figure size look smaller to some extent. However, if wear them appropriately for a longer time, some permanent results can also be attained.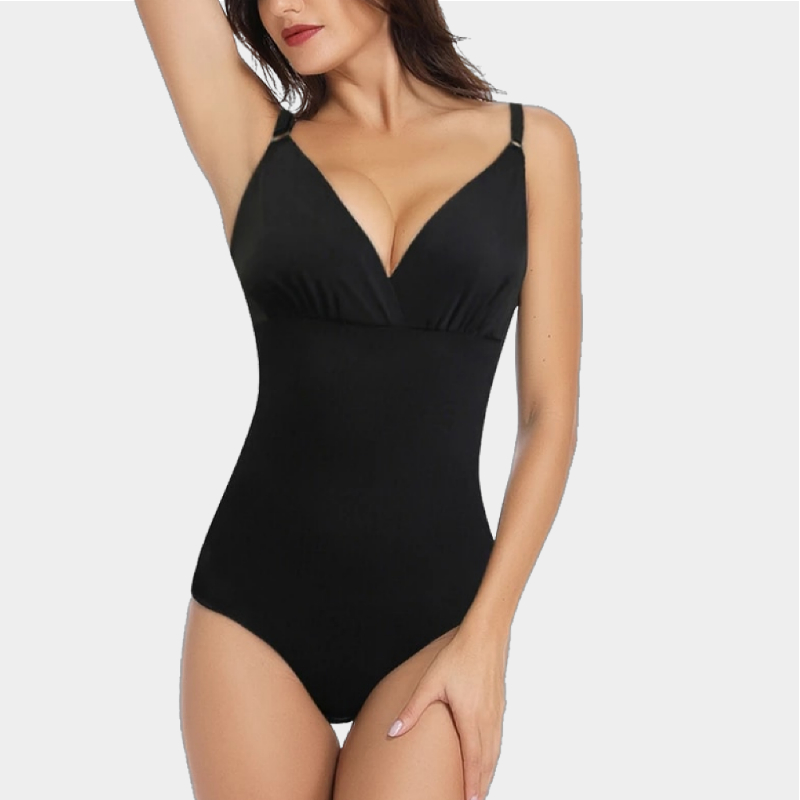 Different Types of Slimming Shapewears
Extreme tummy and waist control shaper come usually in myriads of styles as well as levels of comfort in the market. So, they can be categorized in several ways. Some of them are given below:
   1. Based on coverage level
Depending upon the level of coverage and their lengths, they can be divided into two main categories
Full-body shapers (Like full bodysuits, swimwear, wedding undergarments, and many more)
The area targeted shape controllers (Like corsets, control Panties, camisoles,

Leggings

, and many more.
 
2. Based on body types
As well all know there are five basic types of women bodies. So, they also vary according to body types and are specified for each body shape. Those shapes and respective Extreme tummy and waist control shaper are given below:
Best Shapewears for Apple shape
Strawberry Body Shape Camisoles
Pear Body Shape Controllers
Rectangular Body Girdles
Hourglass Body Shapers
 
3. Based on the body area
A human body is divided into three broad regions which are upper, middle, and lower regions. If you are going to opt for some area-targeted shape controllers, then the first thing is to determine that the body part you are going to target lies in which region of the body. So, some of the body shapers relative to body regions are categorized as:
   a) Upper body shapers
These include all the upper body controllers like the
Front closure bra
Fitting T-shirts
Backless and Strapless undergarments
Plunge blouses and many more.
   b) Best Shaper for mid-section
They are made for covering and controlling mid-body regions like
Stomach flatteners
Waistline controllers
Midline shapers
Flattering belts and many more.
   c) Lower Body Shapers
These are some specified for lower regions of the body as they include
Leggings

Panties

Boy shorts
Briefs
Upper, Mid, and Lower Thigh Controllers
Trousers
Tights
Socks
Tank and camis
Hosiery Items and many more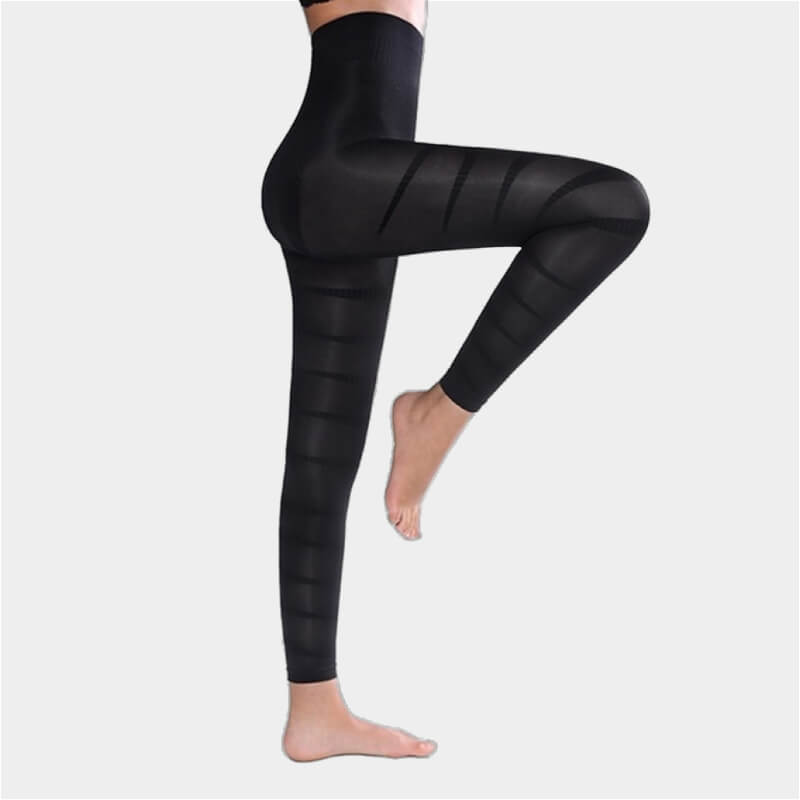 Choosing the right type
As we all know that they come in a huge variety all over in the markets, choosing the best one may be a difficult task. So, if you want to attain the maximum benefit out of them, you should consider the following things while shopping for them:
Exact size is one of the most fundamental things to consider because the irrelevant size will not show you the results.
Remember, whatever undergarment you choose it must fit snugly against your body rather than digging into your skin and hurting you.
Also, take care of fabric type. Choose the one which offers breathable features so that it prevents sweat from getting trapped into your skin pores.
If at any time, you find them uncomfortable to wear or face any breathing problems, stop wearing that kind of corset. That may be because you have not bought an appropriate Extreme tummy and waist control shaper according to your body shape.
Remember, a good bodice is the one that offers you maximum comfortability without disturbing your usual tasks and hurting you. So, try to choose the easiest one that offers you comfort the whole day and night.
Benefits
They are beneficial both inside out. When worn under different types of outfits, they not only compress the fat of body parts internally but also grant a spectacular slimmer-looking appearance from the outside. Some of the main benefits are given below:
Improving body posture
Boosting confidence and self-esteem
Lose body inches instantly
Aids in weight loss efforts
Supports back and relieve spinal pains
Prevent body muscles from any harm or damage
Grant you a glamorous look
Provide various prolapse and age benefits
Enhance the beauty of your bust region by giving firmness to breasts
Are seamless, so women don't have to worry about under linings.

Associated Risks
Besides offering numerous benefits, some extreme tummy and waist control wears can pose some threats and risks to your health too. But that is in the case when you are not wearing them properly or your choice of buying them was wrong. So, some of the potential harms associated with them are given below:
Very tight undergarments can be dangerous because they will put pressure on your body, resulting in irregular blood flow or even blood clots formation.
Sometimes, extra tightening can also cause the areas around their edges to swell, giving you a heavier look instead of a slimmer appearance.
They may also be very risky to be worn by teenagers whose bodies are in the developing stage because they put on constant pressure on the skin.
Wearing them for long periods can also cause some damage to your internal systems, muscles, and organs. And, that will be very dangerous for your health.
Sometimes, they may also cause some skin issues like itchiness, rashes, and skin allergies. That may be due to poor fabric material.