Read more about Panties
Body Shapewear Panties
what do you think every woman admires? Obviously, the answer will be a flat stomach along with a perfect body figure, similar to her most admired female style icon or celebrity. Almost all women desire to look the most astonishing no matter whatever the outfit they choose or wear, their main aim is to look the best and stand out from all others in their competition.
Some people often assume that are wearing  Panties a permanent solution to body figure reshaping. Well, sorry to break the bubble, there is no straightforward answer to it. Wearing them for some time is a quick solution to hiding stomach and thigh fat on any occasion. And, when appropriately worn regularly for longer periods, they may also help in body shaping but that too, over time.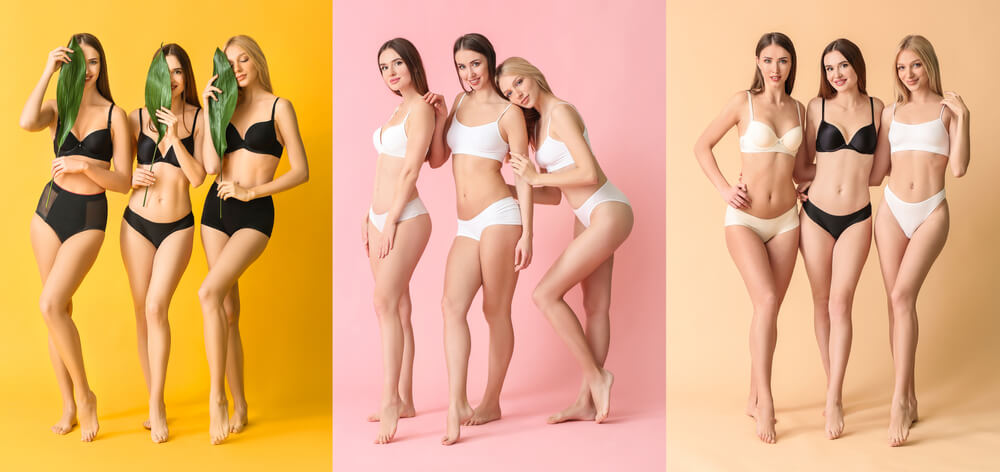 Shaping Briefs for Thighs
Given below are some of the multiple options of a shaping brief that almost all women love to choose most commonly according to their outfits.
Shaping Slips
Camisoles
Waist Controllers
Tummy tuckers
Stomach shapers
Mid-thighs shapers and many more.
All of them can be worn on both casual as well as formal functions.
Different types of Shapers
Fortunately, there are various panty styles for each body type, mood, and occasion. As not all of them are created similar to each other. That is why women possess more than one type of them in their lingerie drawers.
For example, wearing the one on a lazy Sunday simply lounging around the house will be quite different from the other which is suitable to be worn on jaw drop date night. So, in order to help you choose the best, let us explain the different styles and kinds of best shaper for big thighs and Best shapewear for brides.
1. Brief Shapers
For women whose top priority is comfort, opt for briefs. They are full-body coverers that possess higher-level waistbands that naturally sit on the waist of all body types. Although they may not be considered as the best shapers for under jeans of low-rise or body-hugging clothes. Yet they prove as phenomenal body shapers for skirts styles and high-rise pants. Or, they can also rock your look under flat trousers and high-waisted denim. Just keep in mind to put them right on your waistline or just above your navel point.
2. Boy shorts
Equivalent to flirty and comfy, these leg wears are often confused with hipsters. But that is not the truth, they both are not the same. Boy shorts have lower leg holes lengths than them even extending a few inches down to the thighs. They are the best for women who require a lot of coverage around their backside and thighs. Moreover, they are a good choice to avoid visible underneath lines too.
3. Bikini
No doubt, they are one of the most popular Panties for a good reason. They feature unique slender sides with an appropriate level of coverage that not only makes them extra comfy but also very versatile. These Best shapewear for brides are neither little as thong nor lengthy as boy shorts or briefs. Rather they are a size in between. In other words, it can be said that they are a perfect compromise between all the different kinds.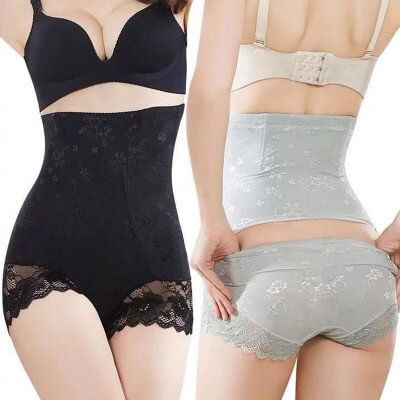 One of their other remarkable features is that they have a skinnier waistband that lies comfortably one to three inches just below your navel point which is not either too high or too low. Except for bodycon dresses or skin-tight skirts, they can be worn under all casual and formal outfits. They are also an ideal choice for hitting the gym.
4. Hipsters
As the name suggests, they are the best shapers for hip dips. They sit just below the hips or sometimes a couple of inches down to the natural waist. This shapewear style consists of leg holes with lower cuts and wider sides. They are also famous for being called a fusion of boy shorts and bikini, just they offer a tad more coverage than their sole properties. Women love to wear them with different low-rise jeans. One more thing to be kept in mind about them is that their coverage amount may vary according to their stylings.
5. Thongs
Thongs act just like a second skin to women's legs as they are composed of stretchy and seamless fabric. They are somehow similar to bikinis as they consist of a medium rise and sit typically 2-3 inches just below your waistline. Moreover, their leg holes are relatively high too, making the sides gradually hit right around your hip bone giving you a perfect hip shape. Also, they offer the least coverage on the backside, so they are best to be worn under sports and skin-tight bodycon dresses.
Benefits
After Bras, best shapewear for brides panties are the second most famous undergarments that are a must-have for all women wardrobes. All the different types of them possess their own set of properties and advantages.
However, some of the overall benefits offered by panty styled undergarments include:
Boosting self-esteem of women.
Good to shape up their intimacy.
Granting a glamorous and attractive look.
Are a perfect match with

Bras

for making a set of extremely sexy lingerie.
Make your bodies look very appealing by offering less coverage.
Very well-known for adding a slimming effect to both the front and back of your body.
They are seamless that means that they do not show awful panty lines.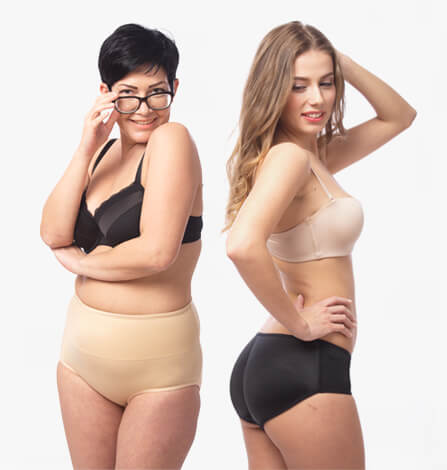 Highly Recommended!
Now, as you are aware of all the different kinds of Body Shapewear Panties, it will be easier for you to select the best from Hidethatfat. It is one of the most reliable undergarments selling online store. Considering the level of coverage, comfortability, and type of rising, you can opt for the most suitable one according to your needs and requirements. All of our products are trustworthy and readily available at the most reasonable prices. So, immediately visit our website hidethatfat.com and start shopping.