Read more about Leggings
Body Shaping Leggings
Bottom wears are one of the top things that play a significant role in your physical appearance. It is very hard to expect a life without them. And, today we are very lucky that we have a huge variety of options regarding them. Some of them may be casual while some others may be formal.
On the other hand, some may be comfortable others maybe not. But besides that, Body Shaping Leggings are for all and can be worn on all the different occasions without any discomfort. They are the best because they keep all the leg parts in their right place.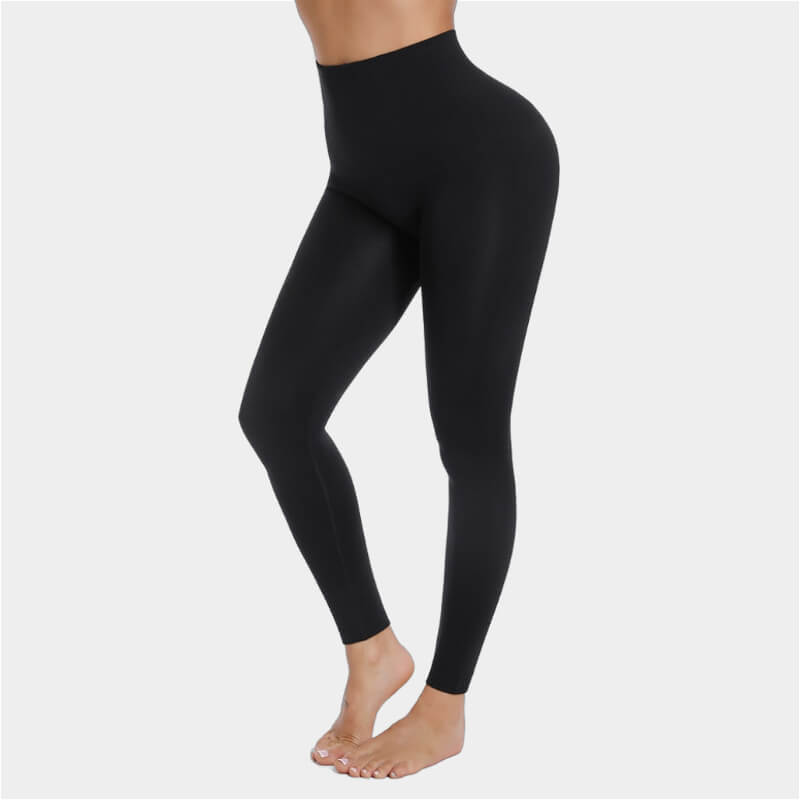 What are They?
They are defined as one of the most comfortable pants of everyday use for both men and women. People looking for style and comfort two-in-one leg shapers, opt for them. They are a good alternative to both tights and pantyhose. They are skin-tight undergarments that act as a second skin to your legs.
Typically, most of them are made of denim or spandex, that is why they are durable too. Moreover, they are super versatile to be paired up with all the different types of clothing items.
Different Types of Body Shaping Leggings
Also famously known as sweatpants and hoses, they are one of the simplest yet stylish fashion items, especially for women. That is why they come in a huge variety all over in the markets. Like they can differ in their lengths, colors, styles, patterns, designs, comfort levels, coverage options, and many more.
The following are their different categories like High waisted, Mid-waisted and Seamless leggings along with relative types for your ease of buying:
   1. Based on Length
One of the most significant things that are to be considered while buying legwear shapers is their length. That is because not all women's heights are the same and also all of them love to wear them in varying lengths. So, some of the different hoses' types varying in length are:
Full-length
Knee-length
Footed Length
Stirrup Length
Choosing the right length type tights will not only give you maximum comfortability level but also make you stand out from all others in your competition.
   2. Based on Fabric
After length, the second most important thing is the type of fabric of which they are composed of. The fabric is the basic thing on which the elasticity and durability of an undergarment lie. In the case of leg-wears, the best shapewear for thighs and tummy come in a variety of fabrics, some of which include:
Cotton
Spandex
Nylon
Leather
Suede
Wool and many more
Since some leg-wears are aimed for just conforming legs, or some others are specified for different physical exercises, so keeping the fabric quality in mind is an essential thing. Otherwise, wearing the wrong type of garment irrespective of their function may cause some skin issues.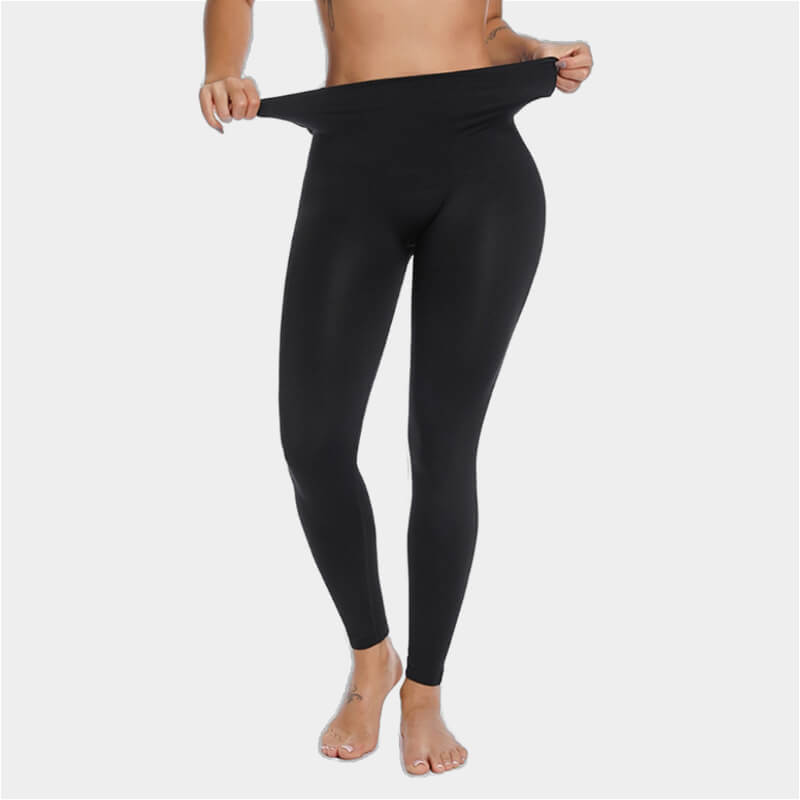 3. Based on Fashion Trends
As all women are well conscious of their looks and being up-to-date with the latest fashion trends, so they also come in fashionable ways. Like they can come in the following forms:
Colorful
Having Unique patterns
Printed
Embroidery
High-waisted
With beautiful laces
Stylized Cuts
Flare and many more
How to Style with Them?
One of their most remarkable features is that they are super comfortable and easy to style will all kinds of dressing. That is why people love to stack a huge variety of  Shaping Leggings in their wardrobes and closets. If we talk about their styles and fashions then there are many options like:
They can be paired up with different stylish crop tops.
Denim jackets worn along them give you a unique and classy look.
For having a perfect summer and spring look, they can be paired up with a Swimwear top.
They are also worn as casual wears especially with T-shirts like for going on a walk or weekend errand run.
They are the best shapewears for under jeans too because they don't have any visible under-linings.
In the winter season, they can give you a laid-back look along with a sweater or jacket.
Twill-cropped ones are best for the office timings as they have a perfect casual look.
For some happy hours, they can be a great option along with a colorful top.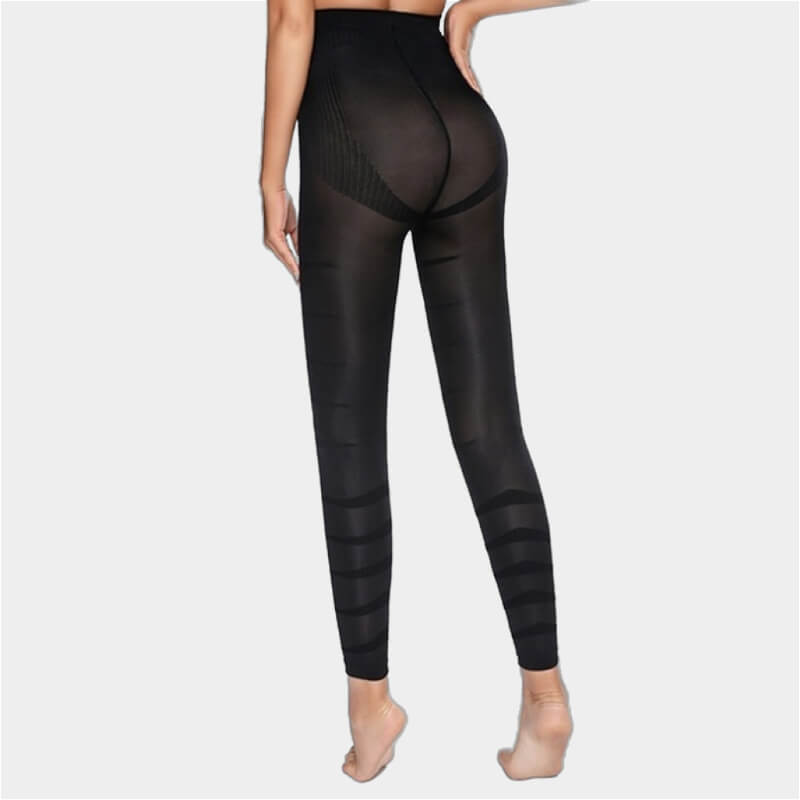 There are many more options too. However, the best thing about them is their ease of wearing. No matter, which type of dressing you are going to pair with, you just need to grab them and put them on. With them, it takes no longer times to get ready.
Benefits
They are crazy comfortable lower body shapers.
Very easy to put them on and get ready in just a minute.
They are the best body shapers for big thighs.
They may look casual but they are extremely appealing and sexy.
They hide the stomach and waist fat well giving them a flattering shape.
As they come in various designs, styles, and colors. So, they show your fashion sense to some extent.
Make your physical appearance 10 times better than usual.
Very flexible to wear so they fit well on all women's body shapes.
Extremely helpful in keeping your body curves in the right places.
Grant full freedom of movement.
Help in the reduction of shin splints and leg pains.
These best Shapewears for exercise help in gym exercises as well as fitness workouts and training.
Also, very beneficial for regular blood flow to leg muscles and reducing their soreness and injuries if any.
They not only grant you a sleek look but also boost your self-esteem and confidence.
One of their extraordinary features is that they highlight your bum perfectly by lifting your thighs and give you the sexiest looks.

Grab Your Favorite Pair Right Now!
Now as you are well aware of all the different types and benefits of Body Shaping Leggings, what else are you waiting for? They are the best partners for your legs. At Hidethatfat, we have an extensive collection of all-body shapers to choose from. So immediately visit our website hidethatfat.com and select the best according to your choice and needs. All of them are reliable and within your pocket range.