Read about Mid-wiasted Leggings
Mid-waisted Leggings
Either it is the case of boxing, spinning, or Pilates, several occasions and moments call women for leg shapers. And almost all the ladies want to be already prepared for such times. For all such events, Mid-waisted Leggings are an extraordinary snug. They make you feel held in tight compression and help you in rebounding faster while workouts and training.
Moreover, they are super flattering and best during extra sweaty exercises like hot yoga or weight loss training. For the best outlook, they are most commonly worn with tanks and sports bra.
Different types of Leggings
The best shapewears for thighs and tummy usually come in three different types according to body coverage and level of control. Those three types are High-rise, mid-rise, and low-rise undergarments.
Each of these types is specified for a particular body type. So, while looking for them, you must know your body figure, size, and shape. Only then they will be helpful for you. Now, let us describe all these three types for your convenience.
    1. High-Rise
This type of rising body shapers either sit straight exactly at the naval area or slightly above it. They grant a beautiful silhouette to your body by making you look sleek. Moreover, like High Waisted Leggings are the best shapewear for midsection they hide and compress the accumulated fat at your mid-region, thus giving a perfect fuller figure.
They are most commonly used by women who love versatility in their fashion styles. That is because they can be either paired with a crop top or tucked in a blouse for a gorgeous and elegant look.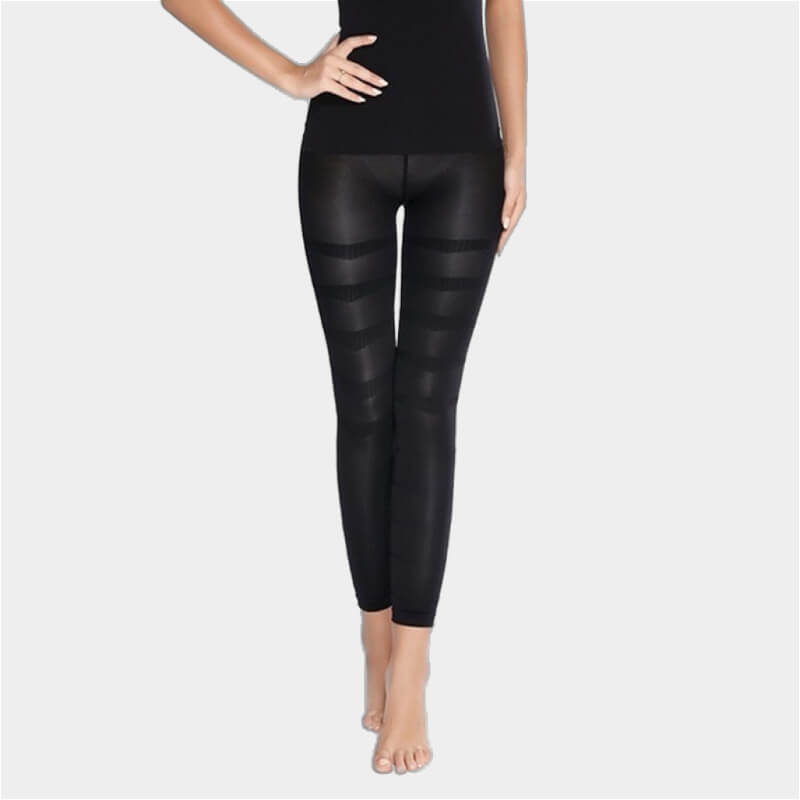 2. Mid-Rise
Also famously known as Normal rise pants or mid-waisted leggings, they are placed almost one inch below your navel position. Their approximate rise measurements include 8-12 inches. Some women also call them comfortable rise shapers due to their extreme comfortability and ease.
They are great for women who are looking for an hourglass figure. The reason behind this is they help in emphasizing the woman's body curves in a unique and flattering way. Moreover, they are also good at hiding some parts of the midsection as high-rise shapers.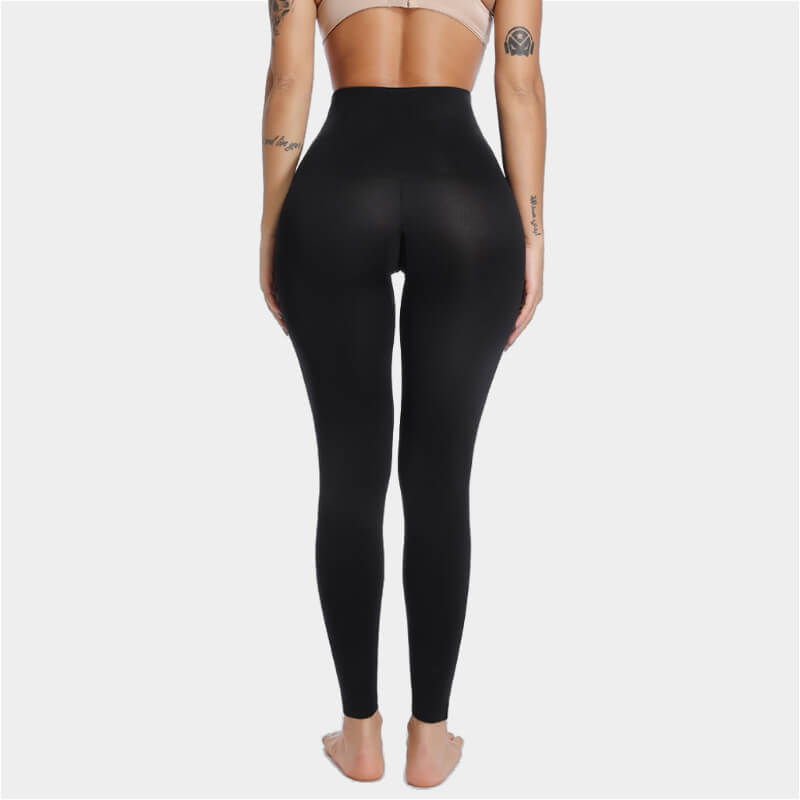 3. Low-rise
The third types of lower abdominal best body shapers for females are low-rise pants. They are kept just below the hip's region. Debuted back in the 1960s and 1970s, they are currently trending once again. Typically, their rise measurements are between 5-7 inches. However, a super low-rise may also reach below 5 inches. All of them feature a unique low-rise look to their wearers.
They are perfect for women having a boyish or athletic figure. Moreover, they might also be perfect for short heightened girls because they create a more feminine silhouette. One thing that is recommended while buying these hoses is that they should be of dark shades. Light shades can ruin your overall look.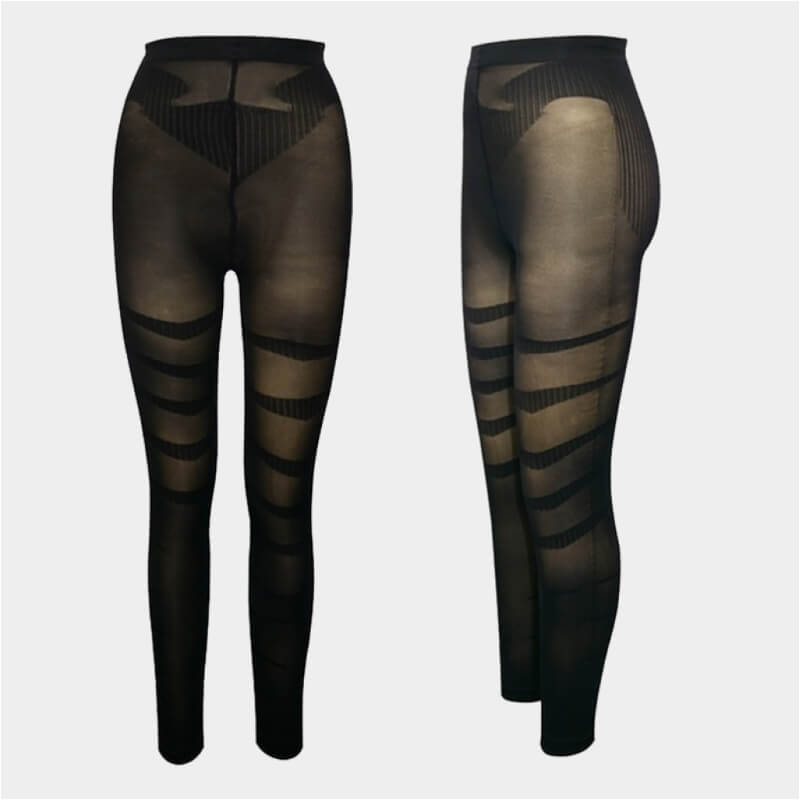 Find your Rise and Fit!
Now as we have discussed all the three basic types of leg shapers, choosing the one according to your body type will be easier for you. You just have to determine your rise and body curves, then look for the ongoing trends and opt for the one that complements your body type well.
Difference between Leggings and Yoga Pants
As we all know that several different designs and types of leg shapers hit the market every day. Although all of them are similar in their physical appearances, but to some extent, they function differently. Each one of them possesses unique properties and purposes. Just like mid-waist sweat and yoga pants are physically alike soft and tight leg-wears but they too have some difference between them. Some of those differences are given below:
People wearing them
Most yoga enthusiasts love to wear high-waist pieces of denim. That is because they freely enable bending, movement, and changing body position in comparison to traditional workout pants.
On the other hand, casual Mid-waisted Leggings are popular among people who are runners, dancers, fitness trainers, and many more. These are becoming trendy day by day. The reason behind this is that they are overall comfortable and their waistband extraordinarily supports each aspect of gym workout.
Physical Properties
Depending upon the type of fabric, several soft and elastic sweat pants come in a diverse range of qualities. They can be either thick or thin compared to tights. Or, they may be either made of 100% cotton or fleece too. It all depends upon the purpose for which you are going to take them.
While, some people who want to ensure that their pants do not fall in any case, opt for some kind of casual yoga pants. That is because they are thicker and their stretchable waistbands hold the different body parts in the right position. That makes them extremely useful while doing any physical activity like yoga.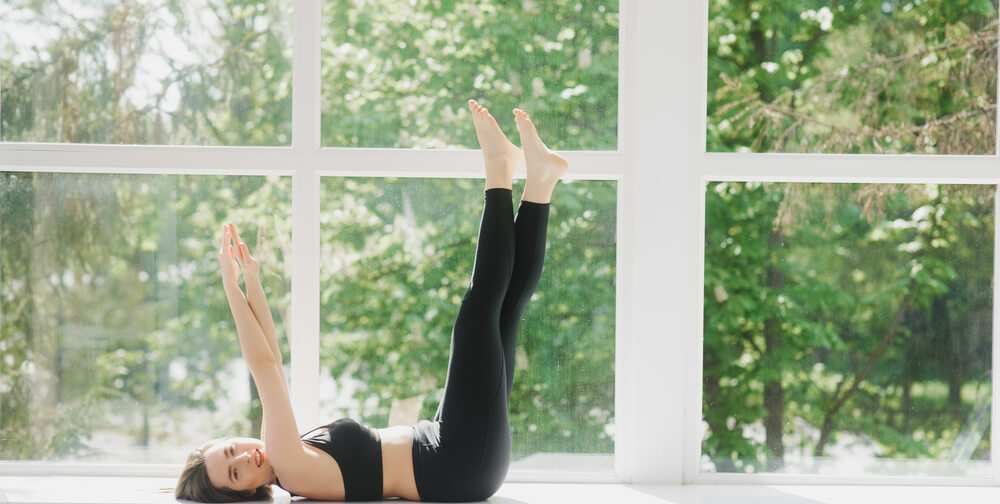 Styling Features
The casual pantsuits come in an extensive range of styling, colors, and designs. Some are either high-waisted or cargo pants. While some others may be in the form of bell-bottom jeans that are tight around the thigh and lose down becoming open at the end. However, all such kinds of best shapewear for big thighs cover the entire leg portions down to the ankle.
While yoga pants traditionally come in black color and simple designs. But now with the latest trends, some of them are also coming with cuts, designs, or fashion styles in different colors.
Shop Your Favorite Mid-Waisted Leggings from Hidethatfat
As well all know that today there are numerous brands and shopping stores that are selling their products out there. Among all of them, we have made a significant image of ourselves. We stand out from all others in our competition by selling reliable products at the most competitive rates. One can easily visit our website Hidethatfat.com and have a look at all our undergarments collection. We have also mentioned their details in order to help you in choosing the best according to your needs and requirements.