Read more about Mid-thigh Shapewear
Mid-Thigh Shaperwears
Are you looking for some whole-day comfortable thigh compressing body-shapers? Or are you facing troubles while getting into your favorite jeans despite your routine workout? If that is the case, then you must focus on your lower-abdominal areas and leg fat. No look further, the mid-thigh shapers are all on your way now.
They are very lightweight in wearing and also very helpful in slimming your tummy, thighs, hips, and back without any discomfort. Moreover, they are so much super sleek and seamless that you can wear them under all kinds of dresses and Panties without worrying about their lining visibility.
Similar to Waist Cinchers
Nonetheless, several thigh slimmers are not as famous as the best waist cincher under clothes but they work almost in a similar way. Both of them are used to compress the thighs and grant a perfect body figure that all women wish to have at some part of their lives. Some of them can be readily worn at the gym during workouts for weight loss. Or some others can be worn on parties or small functions for few hours to have a flawless look. Thus, whatever the reason for their usage is, they are best in their function.
Different kinds of Thighs Specific Shapewears
At Hidethatfat, you can have an extensive range of different kinds of thighs compressing Shapewear. They are suitable for all men and women. All of them differ from each other not only in terms of coverage and shape, but they also have different lengths and levels of control. Therefore, it is very important to wisely choose the one that meets your needs and requirements perfectly. Some of the main types of them are given below:
   1. Thigh slimmer
Also known as the thigh or entire-leg shapers, they are loved by all. They vary in their lengths. One can either opt for an entire leg length or look for some short pieces ones that are specified for covering bulky leg areas like waist, tummy, thighs, hips, tendons, and many more. They are the best of their kind.
   2. Mid-Thigh Shapers
These body slimmers are also acknowledged as the best shapewears for thighs and tummy. That is because they are worn up to mid-thigh length, covering the upper portion of your body including the bulky tummy. They are most short-length attire, so are easily chosen to be worn under party dresses especially.
   3. High Waist Mid-Thigh Corsets
These are also a kind of lower body shapers but with a high waist. They grant an attractive and perfect shape to your waist all up to your thigh and waistline regions. Most commonly they are used for flattening the belly, thighs, and butts and giving them a perfect shape.
   4. High Waist Thong
These are another famous type of waist compressor. They work differently from all others. It is because not only functions similar to best shapewear for tummy and back fat but also gives support to your backbone and relieves pain from your back.
   5. Butt Lifter Shapewear
This body shaper is one of the best kinds in its family. That is because it not only offers numerous benefits of body slimming and tummy control but also works for stomach girdles. Women looking for butt lifting shapewears love to buy them as they give them an astonishing look.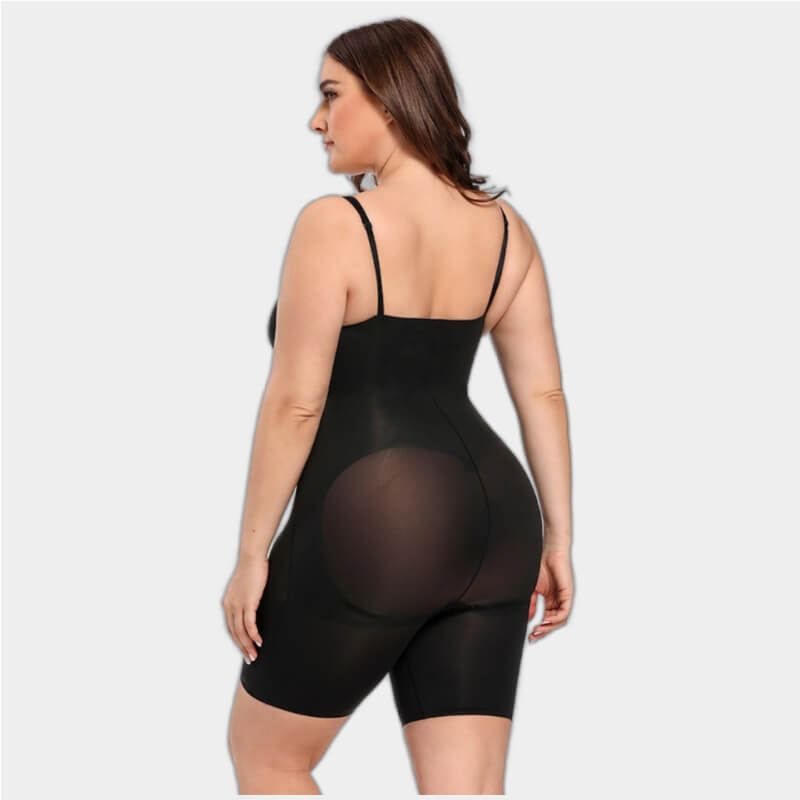 Important Things to consider while buying Mid-Thigh Shapers
   1. Material Type
The nature of the fabric and material type of Bodysuit is one of the most significant things that should be considered while buying them. The best ones are those who are both elastic and comfortable so that they can be worn anywhere without any difficulty. Some of the most reliable material types are given below:
Polyamide
Elastane
Polyurethane
Tulle
Spandex
Lace
Nylon
Microfiber
Polyester and many more
   2. Styles
After the material consideration, the second thing that comes along is the different styling techniques. The convenient and stylish body shapers always glide on the top of the undergarments list. All the shapewear for Mid Thighs come in different styles. Some of them come as a single piece while others may be in the form of non-binding leg options. It is recommendable for you to choose the one that does not cause discomfort in washrooms. Some of the styling types include:
Easy pull-on
With adjustable straps
Zipper style
Back Hooks
Strapless and many more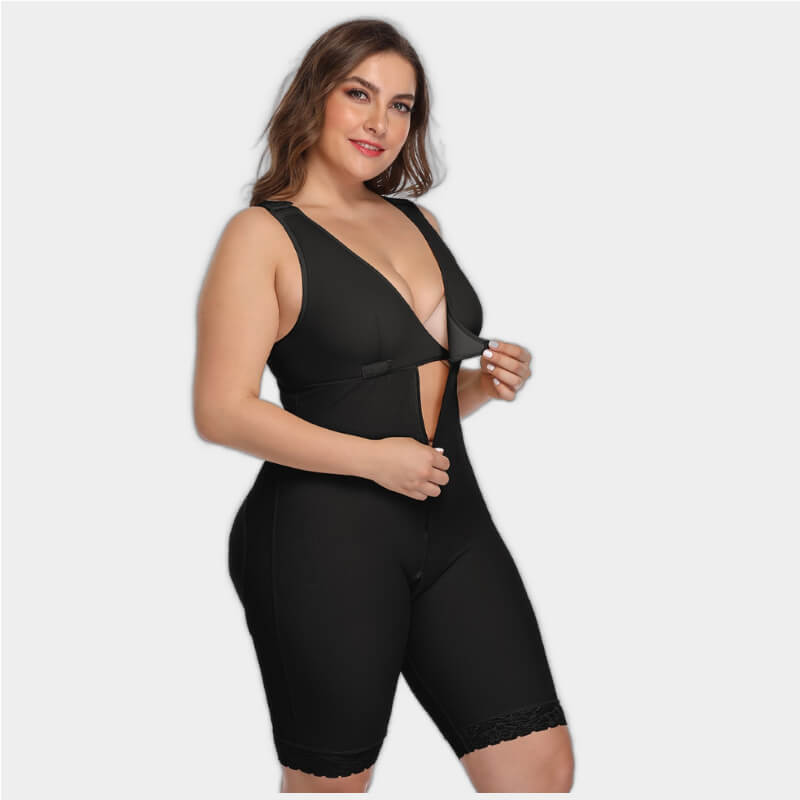 3.  Features
Some of the considerable featured characteristics that one should opt for while shopping them may include the following things:
Pre-formed cups
Non-underwired
Sunscreen
UV rays and seat
Stretchable
No lines under clothing
Durable
Firm Control
Silicone Grip
Prevents rolling
Seamless Panty Lines
Reduced Static Cling
Breathability
Cotton Gusset
Elasticity
Zero transparency and many more.
Benefits of our Mid-Thigh Shapers
By wearing any of the above-described types of thigh related body shapers, one can have the following advantages:
They minimize and slender your waists.
They are very helpful in slimming the tummy, back, thighs and legs.
No need for muffin tops anymore.
Non-binding leg openings and firmer rear end.
Mid-Thigh Shapewears create a smoother transition to your lower body skin.
Bring the lower abdominal area in a perfect shape.
They are all

seamless

and have no visible panty lines.
Their cotton gusset material makes them useable as underwear.
Made of lightweight designs and styles that offer powerful body shaping without any bulk.
Minimized shapeless bumps and lumps of an irregular body shape and many more.

Shop Now!
What else do you want in just a single product category? So, don't think over them anymore. Immediately visit our website hidethatfat.com and order now your favorite thighs and leg shapewears. They are all readily available at the most reasonable prices.
You just have to be careful to choose the best that meets your requirements and suits well to your body size and type. Only then, you will stand out from all others in your competition. Have a flaunt less look and enjoy a perfect body figure the whole day and night!