Shapewear for Tummy and Back Fat
One of the most widespread problems people facing today is excess body fat. Both men and women are seen striving hard to get a slimmer and attractive body shape. Some of the main reasons for increasing tummy and back fat may include unhealthy eatables, genetics, pregnancy, lack of exercise, and many more. But the recent fact is, now people can hide their bulging body figure with the help of some of the best shapewear for tummy and back fat. They are available at hidethatfat.com at the most reasonable prices.
What is Fat Compressing Shapewear?
Now, let us first tell you that what do shapewear means and how it helps you in hiding your body fat. Shapewear is a kind of garment that offers compression to different fatty areas of the body. It also assists you in redeeming your petite shape and minimizing your body figure, granting an excellent front silhouette. Thus, giving you an auspicious slimmer appearance that makes you look fabulous in every outfit you wear. That indicates that they have the ability to compress fat on many significant parts of the body like they can compress and hide:
Stomach fat
Hip fat
Thigh fat
Arm fat
Leg fat and many more.
Where are they worn?
All the fat shrinking Tummy and Back Shapewears are readily worn under everyday outfits like either under slim-cut jeans, formal dresses, or form-fitting tops. In addition to that, they are most commonly loved to be worn on occasions and events like weddings and parties that come calling out on short notice. These sexy shapewear grant a perfect look that helps you in exhibiting natural beauty with full confidence. Thus, they are extremely useful because everyone wishes to stand out from all others at such events by getting rid of worries like off-putting tummy folds. And another remarkable thing is that while everyone around you notices your extra-sexy body curves, nobody senses that you are having anybody shapers on because they are so discrete.
Types of shapewear
Shapewear usually comes in a wide variety and styles, making them perfect to suit well anyone's needs and requirements like someone needs a full body shaper, shapewear leggings, shapewear bras, shapewear shorts.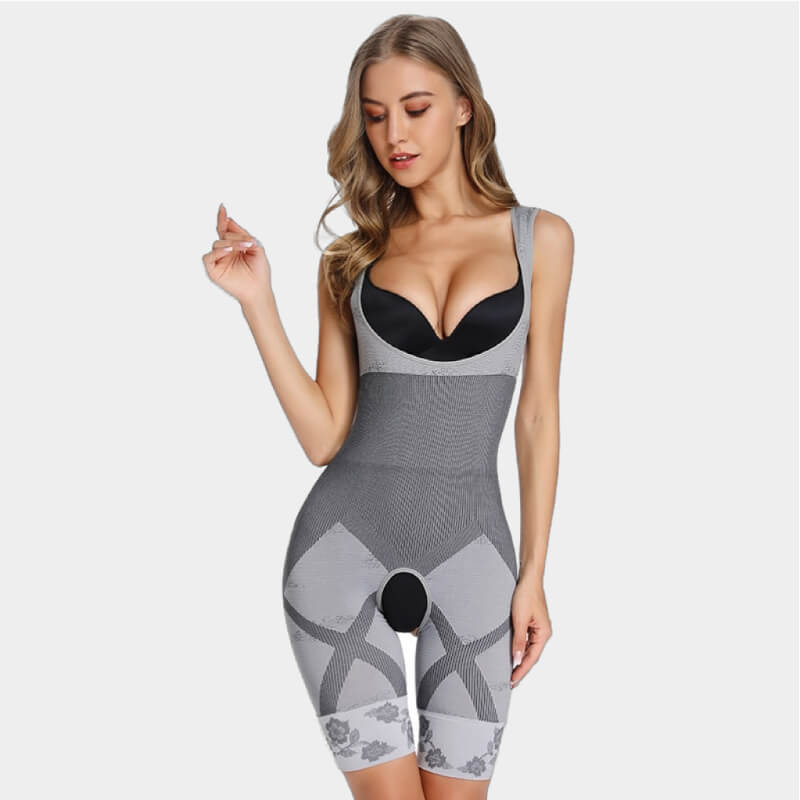 Out of them, some also come in quite fashionable forms. A few major types of shapewear are given below:
Spanx
Corsets
Compression Tanks
Slimming capris
Tights
Compressions
Arm Fits and many more
Specifications / Features
Hide That Fat
1 Piece
Plain
Tummy and Back fat compressing Body-shaper
Nylon
Not specified
Free size fits for 32-48 inches waist
Ready to wear on all occasions seamlessly
Come in an extensive range of designs and colors
Body shaper for tummy and back
Benefits of Tummy and Back Fat Shapewear at Hidethatfat
Shapewear comes with several countless benefits. Each kind of shapewear is specified for a particular function, so every one of them offers unique advantages. However,you have option for buying Best Shapewear for Tummy and Back Fat from Hidethatfat , then you can have the following benefits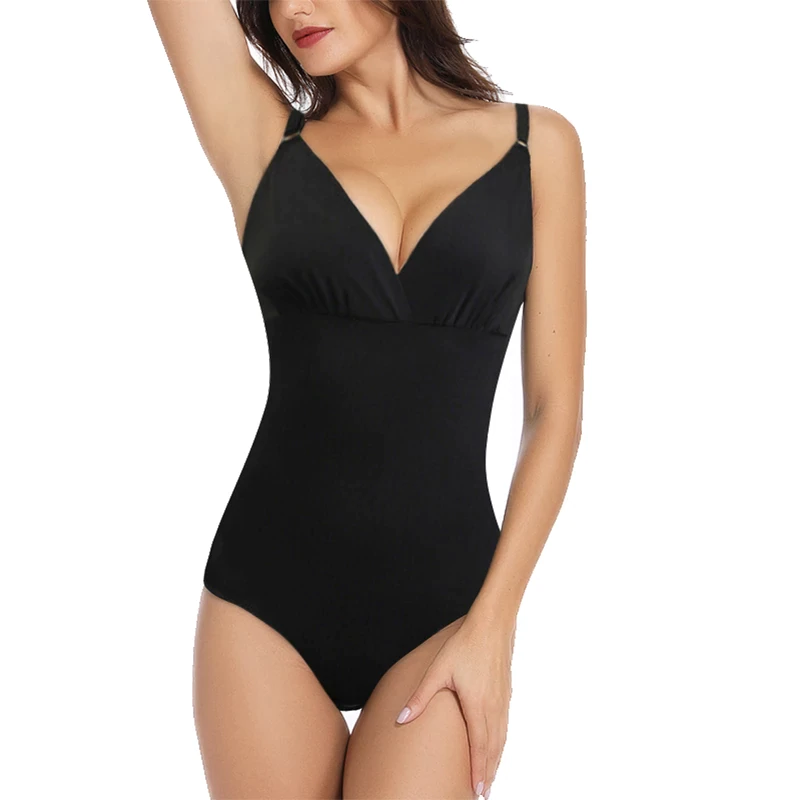 Our body shapers come with an open bra design offer different adjustability options because they are the first point of comfort as they put off the pressure from your shoulders.
Their push-up belts interestingly highlight your breast invitingly. Thus, granting you the feel of a queen and making you stand out from all others.
Some of our body shapers have a u-type anti drooping design that takes good care of your breast by supporting your breast construction.
While some others possess a classic easy pulling zipper that holds your body in a firm shape, giving you're a spectacular look.
They also emphasize your body curves and love handles adding beauty to your personality.
Moreover, their unique designs refine your body shape without any hard restrictions.
They also help you banish your low-esteem by raising and lifting your hips.
They are instant performers. That means you don't have to wait long and do hard exercises to look smarter.
Interestingly, the superior compression present around the mid-section, as well as the side-line support of our Best Shapewear for Tummy and Back Fat, help you in getting your dreamy hourglass body-figure effortlessly.
The best thing about our body shapers is that they are seamless. That means no one can even guess that you are having them on you.
Thus, our shapewears suppress belly and back fat with their dual compression material and elastic properties. They are the perfect lifestyle body shapers especially for women who stay worried and conscious of their looks. Feeling comfortable in a reliable Full body shaper not only boosts their confidence and enhances their personality, but also makes them stand out from everyone in the competition.
FAQS
Q.no.1: Are body shapers helpful in losing weight?
Answer: No, they are not meant for losing weight actually. They are just a compression fabric that makes anyone look slimmer by suppressing tummy and back fat. Moreover, they flatten your stomach area and suck your waistline inside. Resultantly, that adds pressure on the lower abdominal area, ending in burning extra fat.
Q.no.2: How long can anyone wear shapewear comfortably?
Answer: Some experts caution against putting on constraining body shapers for longer periods due to some potential side effects. However, anyone can wear it for approximately 8 hours comfortably.
Q.no.3: What should you consider while buying Best Shapewear for Tummy and Back Fat?
Answer: Choosing the Best Tummy and Back Fat Shapewear somehow becomes difficult when there is a lot of choices. That is why we have specified a unique category regarding fat hiding shapewear . You can easily visit our website hidethatfat.com and choose the one that appeals to you the best.
Important considerations:
Try to choose the one that offers the following features:
Compresses your abdominal area's fat
Fits your body shape well
Provides high rise to your waist
Made of flexible material
Reasonable Price