Read more about Shapewear Shorts
Shapewear Shorts
Every woman requires a sidekick to look beautiful twenty-four hours a clock. The thigh slimmers and waist controllers are somehow a secret weapon of all women of modern times. They use them in their battle against muffin tops and extra body fat accumulated over their tummy and back.
We know well that nothing feels more lovely than knowing your ugly jiggly bits are in shear control of you from all angles, right? That is why no wonder every lady tries to find the most suitable shaper shorts for them as they are ultimate in stress-free and comfortable dressing. They usually put them on before wearing any little black dress or some skinny jeans. Surely, these shorts are a must to have in your wardrobe nowadays.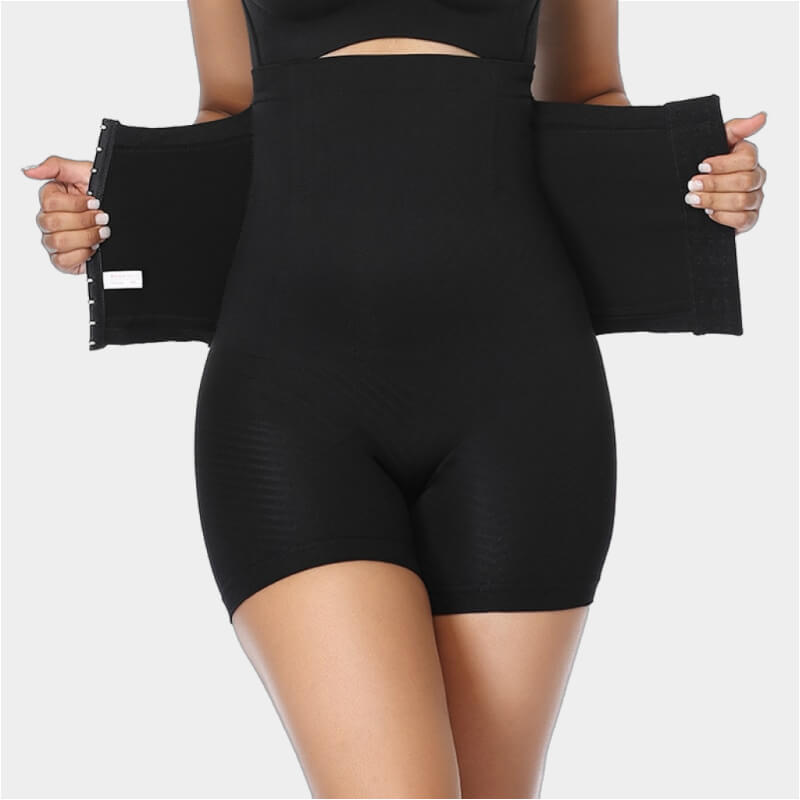 Different Types of shapewear shorts According to Control Level
There are two basic kinds of different tummy control shapewear shorts and Panties based on the control level they offer. One type is of the light controllers and the other is firm controllers. The light controllers are mostly chosen by women who are looking for all-day comfortable wearing casually in their homes or at work. While the firmer ones are mostly bought by women for different types of functions and occasions.
However, both of them are good enough in their functionalities. That all just depends upon your choice and needs. All we can just suggest is that try to buy the one that matches our requirements well. Also, consider having the one that suits your body type and size too. Because shapewear shorts and panties are essential factors to consider while buying all the different types of undergarments.
Where they can be worn comfortably all day long?
Anyone can wear them while either going to regular office work or going for gym training. In addition to that, they can also be worn under party dresses or just running around town. Some people also choose these shapers for different kinds and levels of swimming competitions. But that all depends on the different exciting body types of women.
So, whatever the occasion may be, these shapewear shorts are the best because they can take the shape of your body mordaciously. They cover your entire body torso just like shapewear Bodysuits.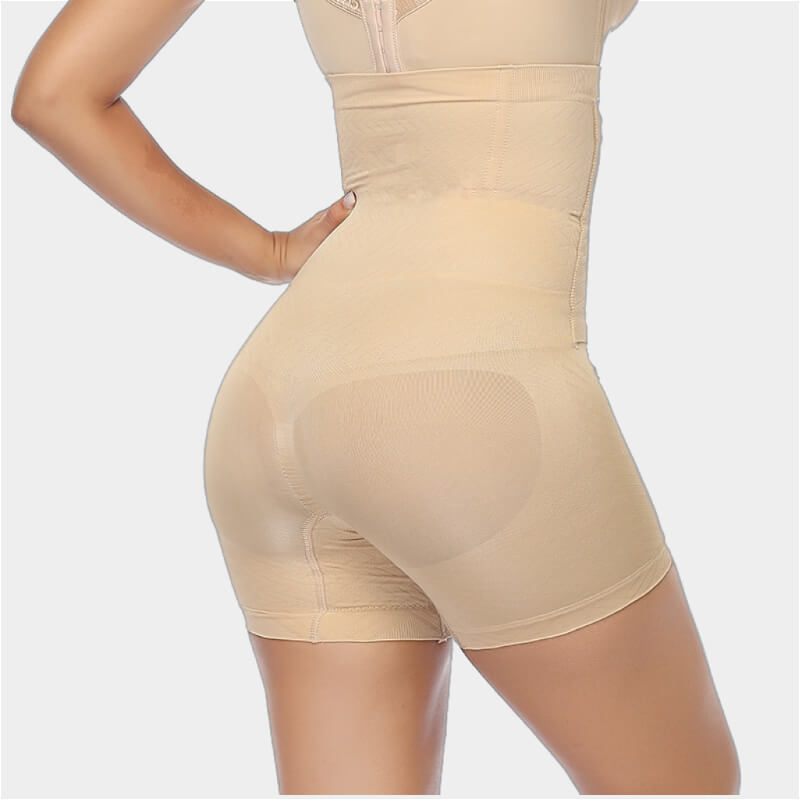 Benefits of our Shaper Shorts
Every woman in any situation wants to be attractive and desirable, even if her figure parameters are far from the ideals of modern beauty. Any woman can make her look even more sophisticated and feminine by just wearing Shapewear Shorts. If you want to give the correct shape to the buttocks, hips, abdomen and waist, choose shaping shorts, they instantly make you slimmer, smoothing out all figure flaws. They are used for multi-purposes, some of which are given below:
They enhance the natural luscious body curves.
They stay in place whole the day without any slip strips, so they can be readily worn while dancing or jumping.
Shapewear Shorts help to flatten your tummy and then tighten your body fat.
They are used for overall smoothness and sculpting from tummy to thighs similar to extreme tummy and waist control shapers.
They give you an overall smoother body figure.
The high waist-designed panties and shapewears warm your uterus in extremely cold weather.
They are versatile enough to wear beneath all kinds of outfits ranging from short dresses to long casual and formal ones.
Moreover, they are also very helpful in squeezing the lower abdominal area of your body along with butt lifting.
Some specialized compression shapewear shorts are useful in shaping your body along with your clothing by having firm control all over your abdomen, butt, and midsection.
They are best for postpartum mothers and women who wish to have smoother love handles.

Why choose Hidethatfat Shaper Shorts and Panties?
At our store, we sell the most remarkable products with a complete guarantee. Our clients and customers love both the quality of our products as well as our customer service. That is why they love to visit and contact us again and again. While discussing shorts, Leggings, and panties, the following are some of the significant reasons that attract customers towards us repeatedly.
Our high-waist shaping shorts come in a variety of fashions and styles. They have designs made on them sitting just under your breasts. That will not only eliminate the need for muffin tops but also, grant you freely moving access without the risk of rolling over.
Secondly, they are the ideal best choice for women who are worried about softening their hips and thighs. They are also very helpful in lifting butts, which is a bonus to such women.
Moreover, our best shapewears for thighs and tummyare comfortable enough to be worn on all kinds of occasions under all dressing types. One can easily put them on going to training, yoga, gym, work office, weddings, and all other casual as well as formal functions.
Our shaper shorts are also an ideal gift for women because they not also control bulky parts of your body but also take good care of them by smoothening them and granting you a flaunt-less body figure.
Last but not the least, our tummy control high waist panties,

waist trainers

and underwear are instantly designed for women of all body shapes. They provide compression with soft designs making you feel good in all dresses. Moreover, they are seamless and don't give anyone even a slight guess of their presence on your body.

Shop Now!
Feel free to visit and browse all the products at our website hidethatfat.com. That charges nothing though! We have the undergarments for both your fashion and clothing needs at the most competitive market rates. Moreover, our manufacturers and suppliers also offer exciting deals and offer when you do bulk purchases from us.
So, don't miss a chance. Immediately pick up your phone, visit our products inventory. Go through the different product details and order the one that you like the most. If at any position, you find difficulty in choosing the most appropriate one according to your requirements, don't you worry. Our executives will always be available for your guidance. We will love to assist you with your needs.