Read more about Bras
Bras
They are said to be one of the most quintessential parts of the women's wardrobes. And that too right from the time when the girl hits the age of puberty. They are such a basic element of your wardrobe that you can't wear anything or go anywhere without them.
All the different types of bras are multifunctional in all their styles. They offer tremendous comfort and shape to your breast region. Furthermore, they also aid in better breast and health results in the long run. Besides support, they are great for boosting the self-confidence of women and granting a perfect body figure.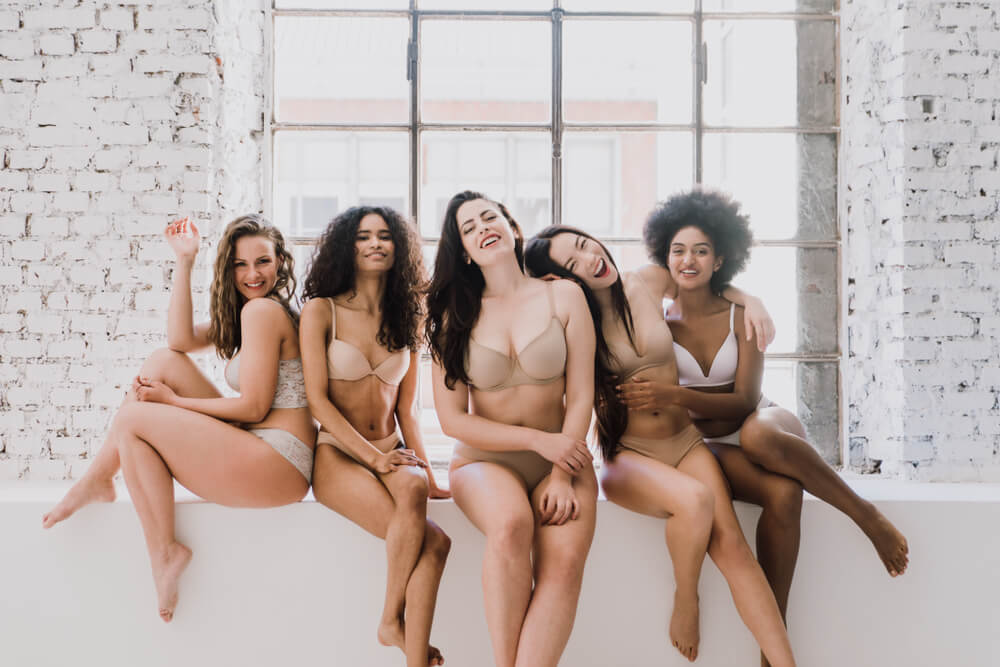 Exclusive Parts of a Brassier
A brassier is composed of the following different parts:
   1. Under-band
It is undoubtedly the most important part of a blouse because it is responsible for giving maximum support to the bust region. Its best place should be at least 2 fingers space underneath the breast area so that you stay comfortable with its elasticity.
   2. Cups
Two cup-shaped parts cover your breasts. They can be either padded or non-padded, that all depends upon your choice of selection. Additionally, some include air lighter spacer cups that grant modesty protection excluding the extra bulk.
   3. Center Gore
It is the focal part that connects the cups to the lower elastic band. In the case of full-coverage undergarments, this point is usually present at a frontal high point. Otherwise, with demi cups, this center sits a little below to give a neat and clean look of deeper necklines.
   4. Straps
Straps are longer strippings that sit on your shoulder to give the perfect fit and form. Brassieres come in all different stylings of straps like they may be either adjustable or detachable so they may be used as Best bra for support and back fat according to needs. Or, some others can even girdle with a strapless bra.
   5. Wings
Present just beside the area of the cups, they are functional in providing maximum support to your bust. Moreover, they keep your breast tissues firm and intact.
   6. Closing options
Last but not the least, all such upper body undergarments come along with numerous closing options. Like they may either have hooks and eye enclosures, buttons, clasps, and many more.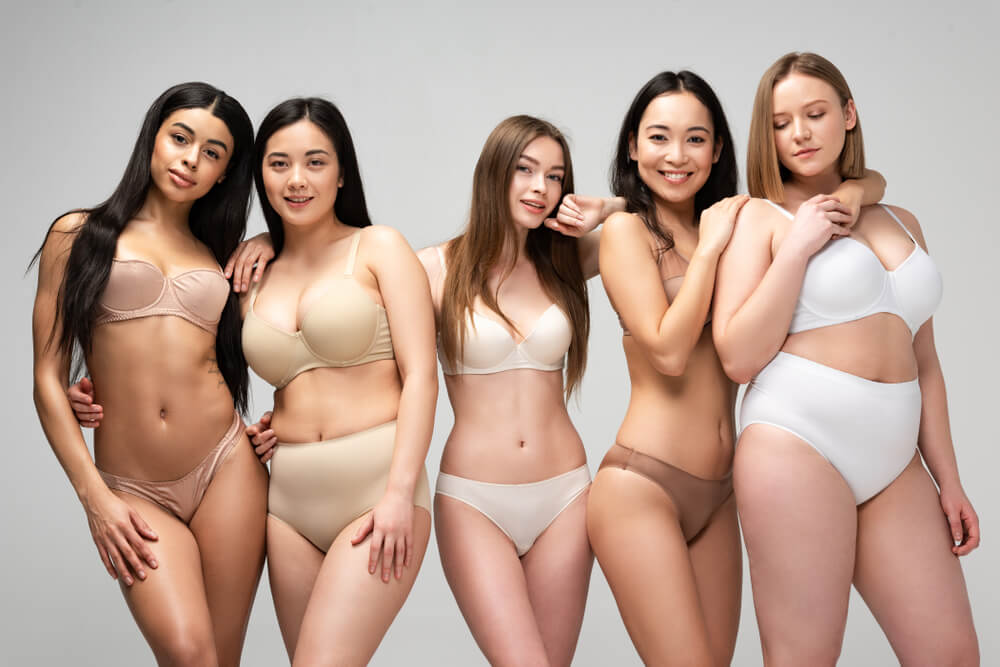 Different Types of Best Bras for Large Breasts Back Support
All the blouses come in a wide range of varied styles, shapes, and colors. However, each one of them has a specific function and works on its own. Some of the best types of them are described below so that you can choose the best according to your needs easily.
   1. T-shirt
They are one of the must-haves for today's under fashion wardrobes. They are particularly designed for all body-hugging outfits. Women can wear them all day long without compromising their comfortability.
   2. Push-up
They are the best for boosting the appearance of the cleavage line present between your breasts. Most commonly they are preferred to be worn under party and bridal dresses.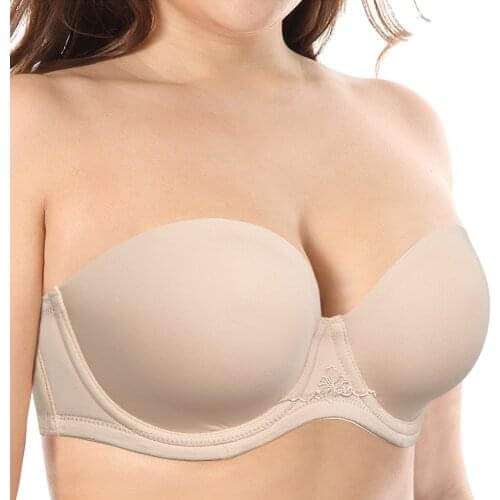 3. Sports Bras
Getting the right level of support is an utmost important thing especially during gym workouts and sports activities. Therefore, such blouses are designed to handle the physical activities intensity. Moreover, they prevent sagging and any breast tissue damages.
   4. Underwired
These premium quality wires crafted bikinis serve as a savior for both semi-breasted and full-size breasted women. They not only lift and support the breast but also provide the look of a gorgeous silhouette.
   5. Backless
Such lingerie comes with a transparent and soft supportive band. Their band and upper straps go invisible under tricky outfits without a proper back or with those having deeper cuts. Therefore, giving you a flaunt less flattering look.
 6. Strapless
If you are wearing a tube outfit or one which is without shoulder and sleeves, then the most reliable option for such dresses will be the best Strapless Bras for support. They are uniquely designed with silicone lining running along the edges. Moreover, they are best from that prevent slipping down.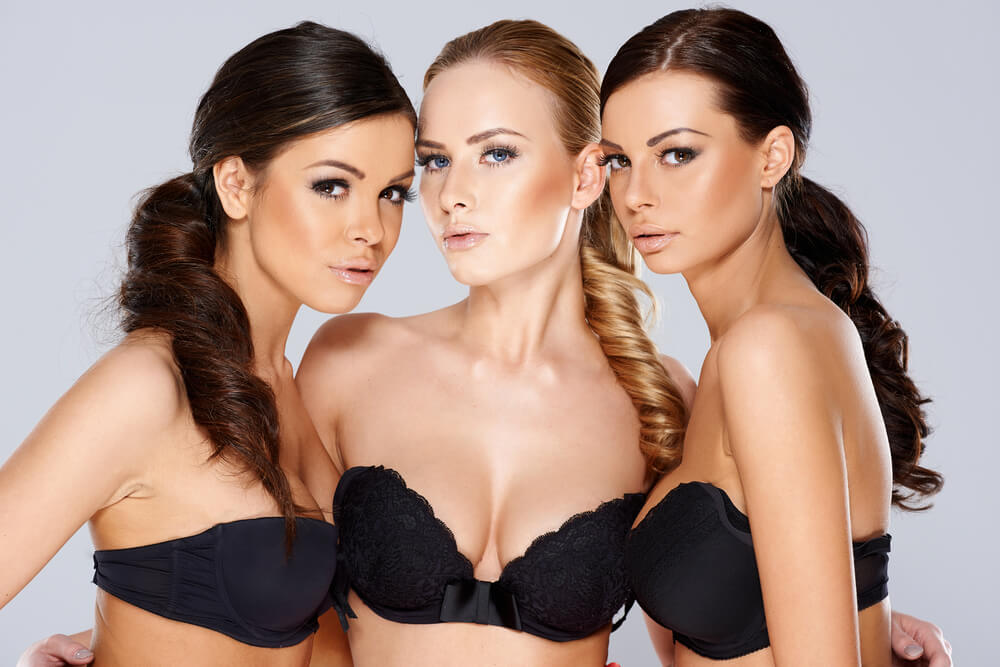 7. Plunge
Meet the plunge blouses if you are going to wear deep neck outfits. They cover approximately one-third of your busts and consist of a very deep plunging neckline. Therefore, they are perfect to be worn under daring deep neck dresses and saree blouses.
   8. Bralette
Looking for a good combination of a blouse and crop top? Here bralettes are present to serve you for this purpose. They are usually composed of luxurious fabric-like laces and are without any underwire and molded cups. Thus, they are a perfect definition of plus and sophistication.
Benefits
Best bra for support and back fat offers numerous benefits to women. They are not only a luxury but a true necessity of life. From supporting chests to improving their shape, they are indeed indispensable shorts Shapewear for everyday use.
Following are some of the benefits attained from them:
They enhance your body posture without dropping your shoulders or back.
They are a confidence booster for women having large breasts.
They support all the different types of everyday outfits and enhance their beauty and glamour.
The prevent tearing of breast tissues as well as internal breast bleeding problems that may occur during hard exercises or workouts.
Similar to breast natural ligaments supporters, they give a proper lift to your breast and prevent them from sagging down.
The weight of busts is one of the leading causes of discomfort in women. That is why Best bra for support and back fat are essential to be worn in order to carry that weight comfortably.
They are also very helpful in getting rid of several spine and back pain issues.
All the various types of them offer seamless finishing under all your attires granting you a flawless look.
Shop Now!
So, what else are you waiting for? If you have reached your age of puberty and your breast has started growing gradually, it is the ultimate time to buy a minimizer bra for heavy breasts. At Hidethatfat, we offer you an extensive collection of all the different types of blouse body shapers and Waist Trainers for the upper body that will not only grant you a perfect look but also help you in various bodily functions.