Read more about Strapless Bras
Strapless Bras
Raise your hand if you have ever neglected to wear a gorgeous dress and put it back in your closet because you didn't have Strapless Bras? In such a case, such breast covering under-garments can be a real buzz kill. So, ladies, we understand that you have to be realistic sometimes.
Today's reality is that if you put on a traditional outfit that is tight on the upper part of your body and somehow lose from down, then they are an ultimate need. Whenever you opt for unstrapped ones, try to have little tighter undergarments as they will not only provide your bust a perfect body shape but also grant additional uplifting and support to your breast.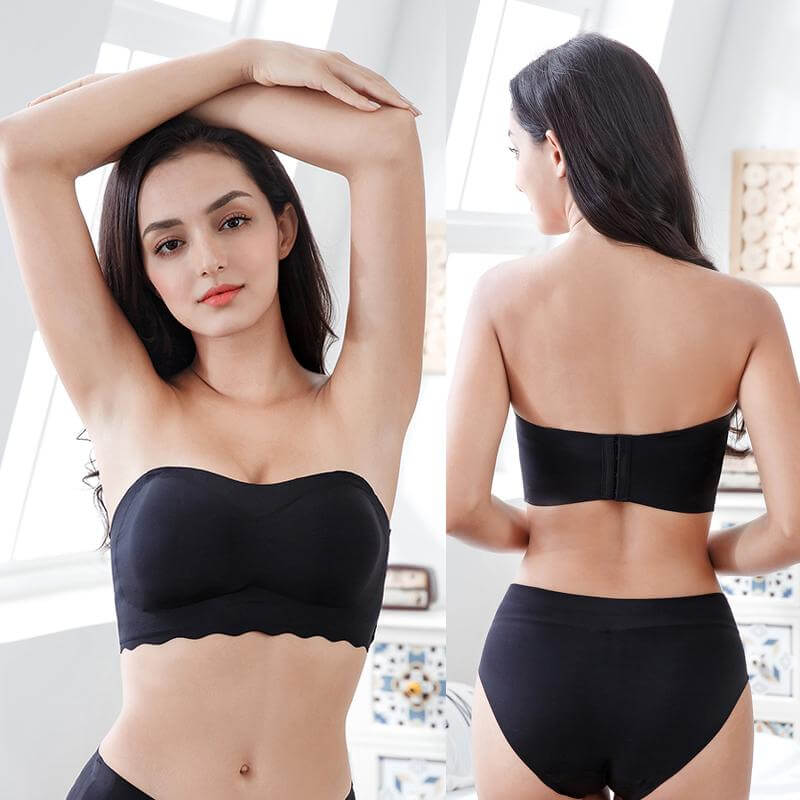 When and where they can be worn?
They are suitable to be worn on all occasions from casual to formal, or whenever you don't want to show your straps and have a bare-shoulder look. Moreover, sometimes they are also acknowledged as best strapless bra for support.
They are great to wear with several different dress types and styles like they can look good with the following clothing:
Off-the-shoulder tops
Dress without any shoulders or straps
Wide-neck tops
Scoop or square neck dresses
Spaghetti straps
Racer bands
Crossover style tops
Keyhole shirts
Fashionable Backless tops
However, sometimes they are not ideal for full-busted women. That is because their designs need to be robust and must have specialized features that provide the necessary support for a large bust. Therefore, ladies with large breasts sizes have to be extra careful while buying them.
Different Types of Strapless Bras for Women
Shopping for them is a necessary evil nowadays. As much as some ladies avoid wearing them, there are the chances that they must have to opt for them. Whether they are going to wear off the shoulder-tops or any kind of deep neck dresses, regular bikinis will not work out for them. Therefore, then they will have to opt for some comfortable and go-to-style under clothing bras that stay in the right place all day long without slipping. On top of that, they must also be supportive and durable so that they last for longer periods and also give comfortable look with high waisted Shaper shorts and Shapewear Leggings.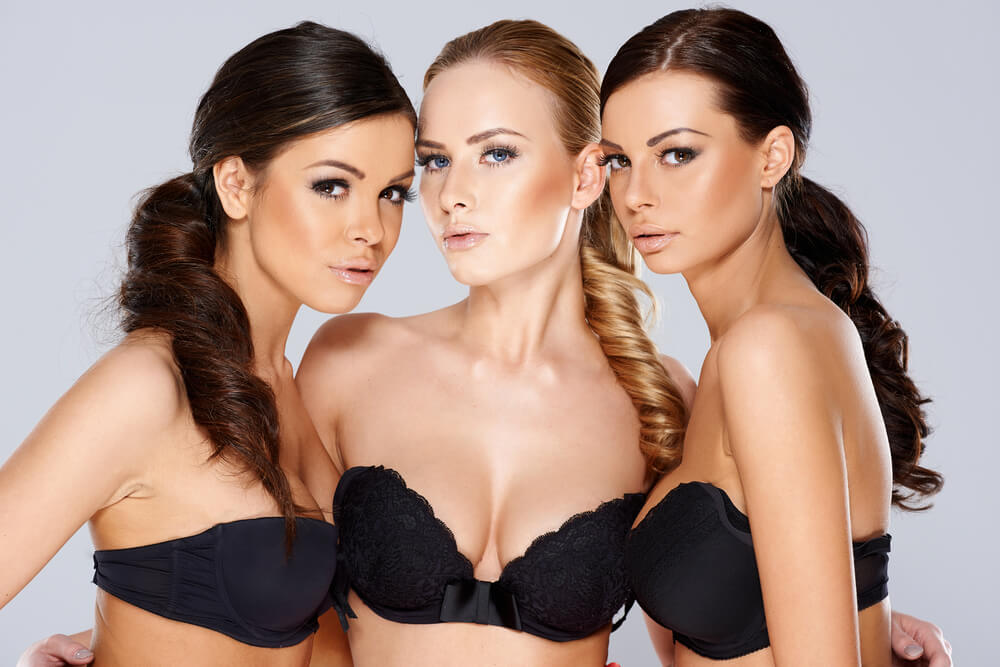 Some of the different types of cheap Plus size strapless bra for wedding dress are given below:
   1. Padded
A padded upper body undergarment provides the women's breast a smooth finish. It is worn to add fullness to your bust. Moreover, it is also very helpful in preventing the chances of nip appearances.
   2. Push-up
It is one of a kind that significantly enhances the cleavage between the bust and gives your breast an extraordinary fuller look. This is the perfect option for women with saggy breasts of smaller sizes who wish to have an upper lift of bust. Thus, it is specified for enhancing cleavage beauty.
   3. Wired and Non-padded
These types of girdle with Plus size strapless bra for wedding dress are perfect for ladies who do not want to have a larger-looking breast appearance. Instead, they are best for ensuring greater support to your bust region. And as they are non-padded, so they are a must that goes for strapless ones.
   4. Tube Type
Also famously known as Bandeau undergarments, they are merely a stretchy fabric piece of clothing that covers your bust. They do not provide any firm support or shape, so they are also useable for only smaller breast size women.
Now as you know the basic types, do some research on yourself. Determine your body type, breast, and cup size, and then opt for the one that you think will suit you perfectly.
   5. Stick on
The adhesive types of brassieres stuck on the bust's region for minimal support and coverage. They are merely suitable for concealing nipples. Therefore, most commonly they are recommended to women who have shorter breast sizes.
 
How to choose the best for you?
As with the case of Front Closure Bras, there are some significant considerations that must be kept in mind while shopping for plus size strapless bra for wedding dress too. They are described below:
   1. Right size
Size is one of the most important factors because if it does not match, the undergarments' purpose will not fulfill. So, while buying any lingerie, you size up for the cup and size down for the band. The band should be snug not too tight as it will be the only support to your breast.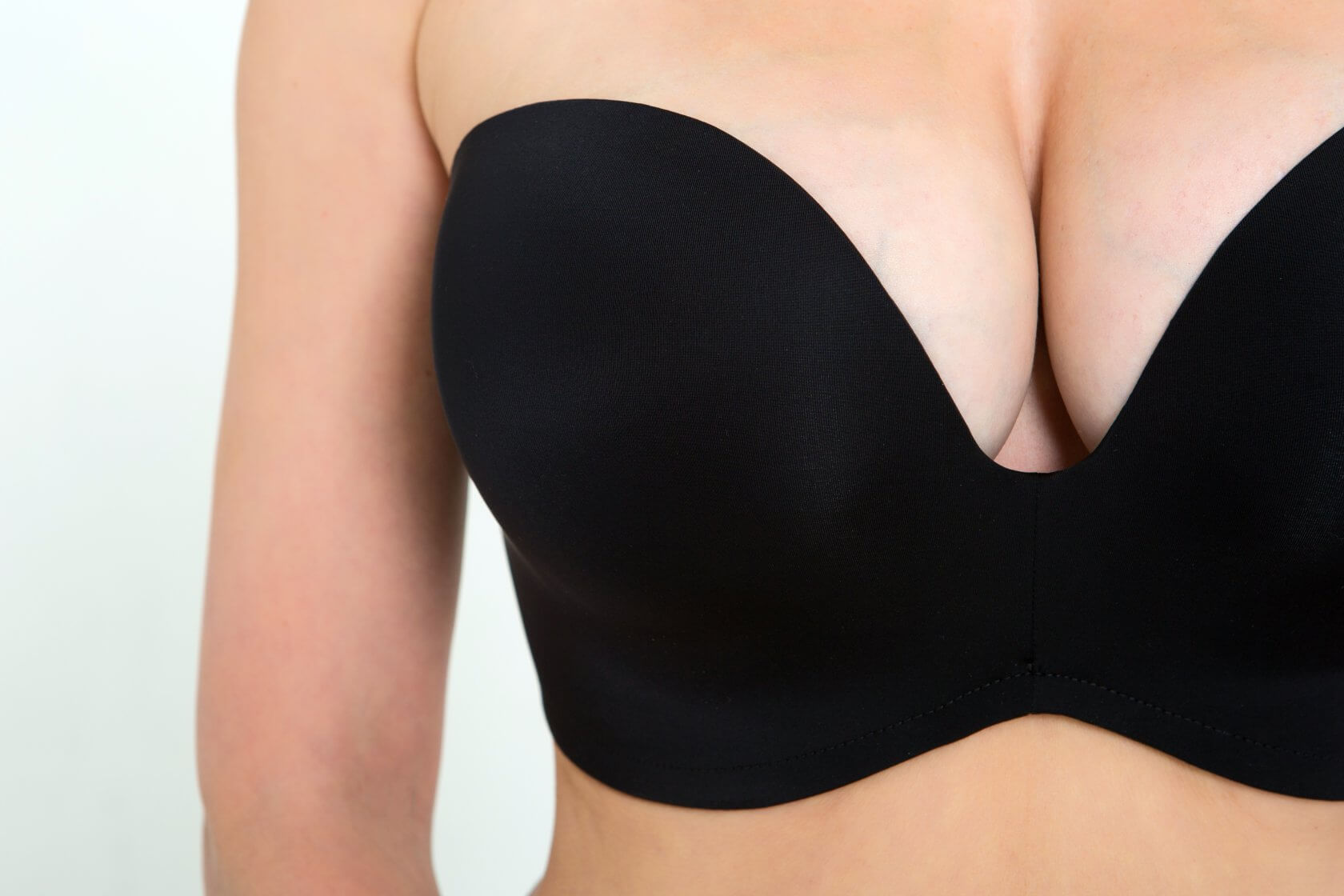 2. Right cup size
The second essential thing is determining the exact cup size. To avoid spillage, it is recommended to buy one size up than your actual cup size. Otherwise, you will not be able to contain your mounds properly.
   3. More hooks
They are necessary for large breast sized women. Having broadband with numerous adjustable hooks will not only give your lingerie a perfect fit but also provide additional support to your bust region
   4. Band Wiring
Wiring bands of some breast undergarments are very helpful as Shapewear and support. However, it is suggested to avoid bandeau-type corsets as they may not be shapely and give your breast a flattering look.
   5. Molded Cups
The benefit of molded cup undergarments is that they help the breast look shapelier and more defined.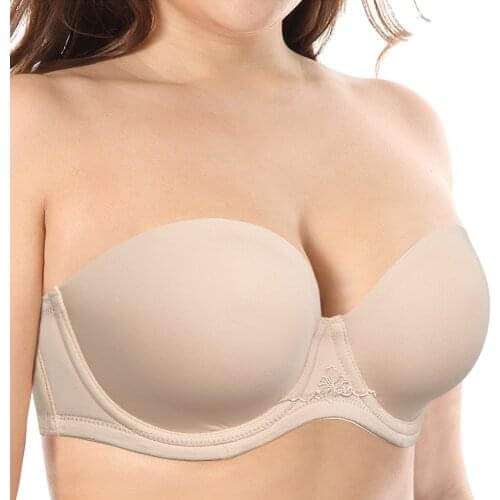 Shop from a Reliable Place!
Hidethatfat is one of the most preferred and trustworthy stores for online lingerie shopping. With hundreds and thousands of options to choose from, you can opt for the one that suits well your needs, requirements, body type, breast size, and many more. All of our Strapless Bras are reliable and readily available at the most affordable prices.
Our clients and customers admire us a lot because we provide them ease of access to our website hidethatfat.com and extra fast delivery services. Moreover, our executives are also very helpful and assist women in buying the best according to their needs and pocket range. That is what makes us stand out from all others in our competition.