Read more about Swimwear
Swimwear
Are you going to hitting the pool or beach for some entertainment or relaxation? If yes, then all you will be looking for a bathing or swimming suit indeed. Don't worry here we are to serve you.
At Hidethatfat, we offer you a broad range of good Swimwear Body Shapers that will not only grant you a perfect swimmer look but also help you enjoy swimming comfortably. They have built-in mechanisms that compress your irregular body parts' bulges and make them smooth giving you a flawless body shape. In addition to that, they are also extraordinary for tummy-slimming and gaining attraction from all others in your vicinity.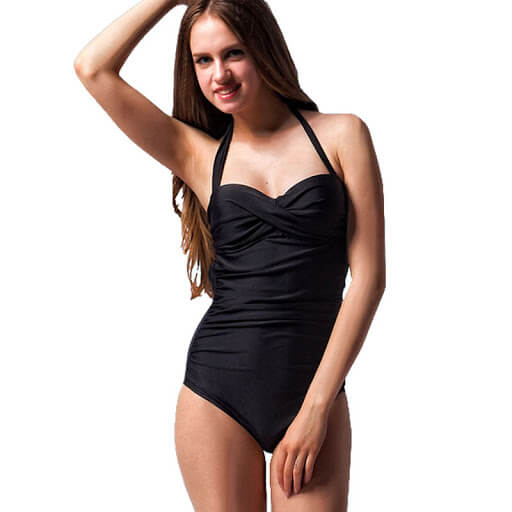 Different types of Swimsuits
Several types of swimwear are sold in the market every day. Although they are all used while going swimming yet they differ from each other in their design, style, color, and material.
we have a distinct category of Swimwear those are most famous and trending body shaping silhouettes. They are given below:
  1. Tummy Control Swimsuits
A bulging belly has always been a great trouble for women of all kinds and ages. Our tummy controlling One-piece body shaping swimwears acts similar to some best Shapewear to flatten the stomach.
They instantly grant lady swimmers a slim figure and catch everyone's eyes and attention on them.
  2. Flattering Tankini Tops
The other kind of slimming swimsuits that we offer at our store are Tankini / Bikini tops. They are two-pieces swimsuits. With their flowy fabric layering and extraordinary flattering necklines, they do wonders to women wearing them. These gorgeous swimwears are therefore perfect to compliment your body figure.
  3. High-waist Swim Bottoms
The bottom part of any swimsuit is one of the most overlooked regions, but these body shapers like extreme tummy and waist control Shorts are very hard to miss. That is because their styles not only compliment your body curves but also, they provide you an elegant full-body coverage that is extremely comfortable.
So, visit our website hidethatfat.com and discover our extensive collection of Swimwear Bodysuits. All of them are made of extremely powerful belly-slimming fabric so they are very helpful in giving you a subtle body shape and a flawless look. Moreover, they are readily available at the most reasonable prices. So, order now.
Significant Tips and Tricks
In the market, there are so many different types of swimsuits and there selling shops out there. Determining the best out of them sometimes becomes so difficult. You can have any of them whatever appeals to you the best because almost all of them are alike and function similarly.
You don't require a perfect or special body type to rock in them and also no need to wear any other Body Shaper Panties with swimwear. However, here we are going to tell you some of the significant tips that will grant you a fantastic look with swimwear either you are at a beach or going to any summer pool.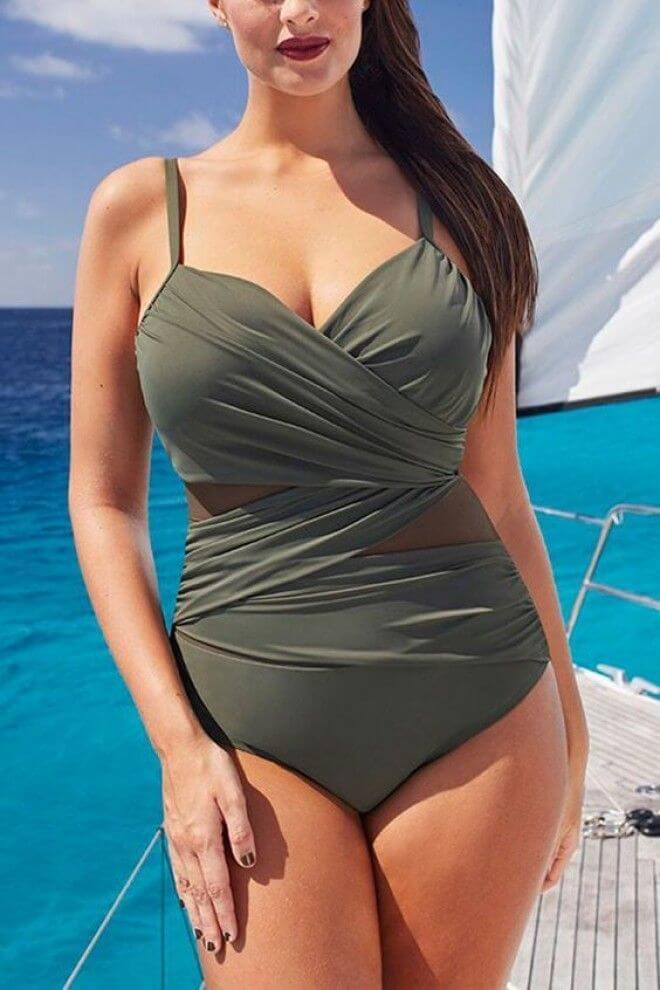 Watch your body curvature lines and put on a suitable suit.
Wear a unique wide-brimmed hat along with your swimsuit to make you look stylish.
Try to get a faux tan before going to swim.
Avoid big prints swimwear as they will ruin your elegant appearance.
Wear a dark-colored swimming suit so that on getting wet your body parts do not get visible.
Snag a lightweight wrap around you.
Tie your hair up so that you won't have to face hair loss.
Do not wear any kind of jewelry accessories along with a swimsuit.
Wear wedges instead of heels and flat shoes.
Wearing sunglasses along with them will also add grace to you.
Can a Swimwear act as an undergarment?
As we have already discussed that they are used most commonly used while bathing and swimming and their function is almost very similar to underwear. But still, they are not recommended to be used as undergarments.
The reason behind this is that underwear's are made particularly for wearing for a prolonged period and they are somehow breathable too. Moreover, their moisture-absorbent type of material is extremely pleasant and comfortable to touch and wear.
While, if we talk about swimwear, they are not specified for a longer period of usage. They may also irritate your skin and cause rashes if put on the body for several hours.  Thus, we can say that it is better to use both according to their suitable functions.
Should I wear underwear beneath my Swimwear?
That is also another most frequently asked question by most of the customers. So, we answer them that: In general, there is no need of wearing any underwear beneath a swimsuit because it is itself a one-piece costume.
You either don't have to put on any kind of Shapewear Bras or Panties underneath too. Some of the general reasons why undergarments like underwear are not recommended to be worn under swimwears are given below:
Underwear is not composed of a material that is suitable to be worn in under-water areas like a swimming pool, pond, stream, or any other waterway.
The chemicals or salts present in water may ruin their fabric material
Most of the underwears usually absorb water in them, thus causing it harder to swim smoothly
Underwears will always be visible under your swimwear no matter how hard you try to make them seamless. So, they will make you look unattractive and unpleasant to some extent.
They will make you uncomfortable and then you can't enjoy swimming so well.
When worn for a longer period, they may cause skin irritations like itching, rashes, pain, and many more.
One of the most severe things maybe that when worn under swimwear, underwear, and other casual street clothes may transport dirt and different kinds of water-borne diseases to the swimming pool. That will indeed be very health-compromising and harmful for the swimmers.