Read more about Tanks and Camis
Shapewear Tanks and Camis
Are you looking for a perfect wing woman? Or do you require a secretly slimming and smoothing tank top? If yes, then try going for Hidethatfat Shapewear tanks and camis. Both of them slowly and steadily contour your body and keep every part of your lower abdominal area under your control.
In addition to that, they are also used for raising your waist and butt. Women can comfortably wear them all day and night with any difficulty. Rather they feel an instant inner gorgeous look and shine though.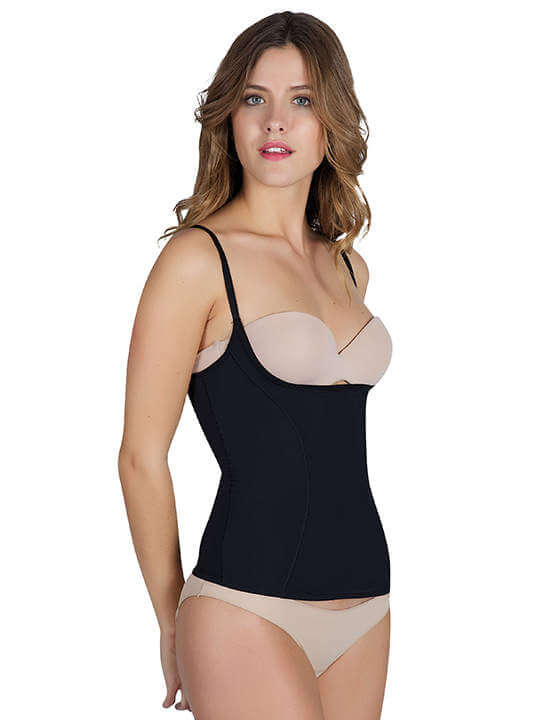 Difference between Tanks Tops and Camis
Although they both are considered somehow to be similar as they both serve women as different functional wardrobe staples. But they are somehow different in their wearing styles.
Most of the Tank tops are commonly worn on their own as an entire Shapewear bodysuit especially in warm weather. That is why they come in different styles like:
They can consist of different strap styles.
They come in different kinds of stuff like either in sleek silk form or soft cotton stuff.
They can be either skin-fitted or loose ones.
Some also come along with unique designs, textures, cuts, and fashionable laces.
While some regular ones can also be cropped for meeting your style preferences.
On the other hand, Camis or camisoles are lightweight. They are an extremely versatile addition to women's wardrobes and closets. They are perfect for layering. That means that they are most commonly worn under different clothing layers. Some of them may include:
Stylish tops
Outerwear
Under a skirt
Undergarments and many more.
With these easy-to-go pieces, women can express their unique styles in a variety of ways. For example, wearing a lace-trimmed camisole beneath a kimono can easily upgrade your appearance from a casual one to a comfy chic look.
How to wear camisoles and tank tops?
Wearing both these types of best shapewears for midsection might seem confusing to you at the first look. Especially if you have always considered them as a type of undershirts. But they are remarkable for layering under clothes.
They both are themselves so stylish that they can be worn alone too. But one thing you must keep in mind that if you wish to show off your grace and style with them, then be very careful in picking a suitable Shapewear Bras along with them. Only then your body will have a flawless look and you will stand out from all others in your vicinity. Moreover, you can also add a few additional accessories to make you look spectacular.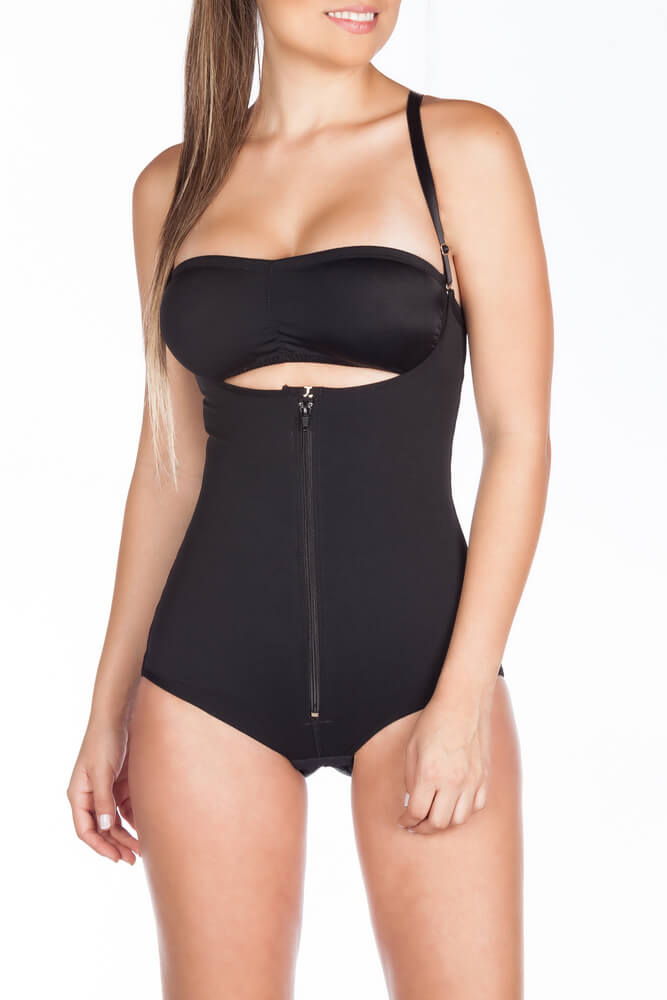 Pairing Up with Different Dress Styles
If you are going to wear them on your own, then try wearing their loose sizes, as tighter ones will expose your different fatty body parts.
For a structured casual or formal skirt, opt for Shapewear Tanks and Camis having boho looks.
Women can also pair them with skinny jeans for a decent casual look.
Some women enjoy having a masculine twist, so they love to pair them with male-style slacks and trouser pants.
Wearing some sexy lace tank tops and camisoles with conservative skirts and Panties will give you a club loo.
Besides all the above-mentioned pairing styles, it is suggested to avoid wearing them with silky bottoms and sweatpants that look like pajamas. They will give you a messy appearance and will eliminate the elegance of your style. Similarly pairing them with any silky stuff clothes will produce an overdone lingerie look. So be careful in pairing them with the appropriate clothing items.
Quick Ways of Styling
Both Shapewear Tanks and Camis can be stylized in several ways for both casual and formal functions. Some of their immediate dressing styles include are described below:
Tank tops
Different types of women's tank tops are regarded as the ultimate selection for the girl-on-the-go. Whether they are going to hang out with friends for some time or heading towards a running errands long day, at Hidethatfat we offer a wide range of tank tops.
All of our tank tops can be easily transitioned from works to parties and dinners. You just have to put on a dark-colored jacket and some stylish long heels to have a classy look. And then you are ready from day to night out!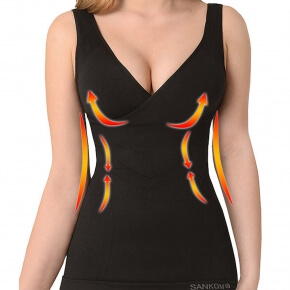 Camis or Camisoles
Camis are another extraordinary wardrobe staple that can be readily worn in several ways. One can wear a V-neck cami comfortably on a regular office day by layering under a cardigan, skirt, or sweater. Or if in another case, anyone is just going to hang out with friends at a party, she can style herself with a satin cami under her skinny jeans and also put on her glasses to have a classy look.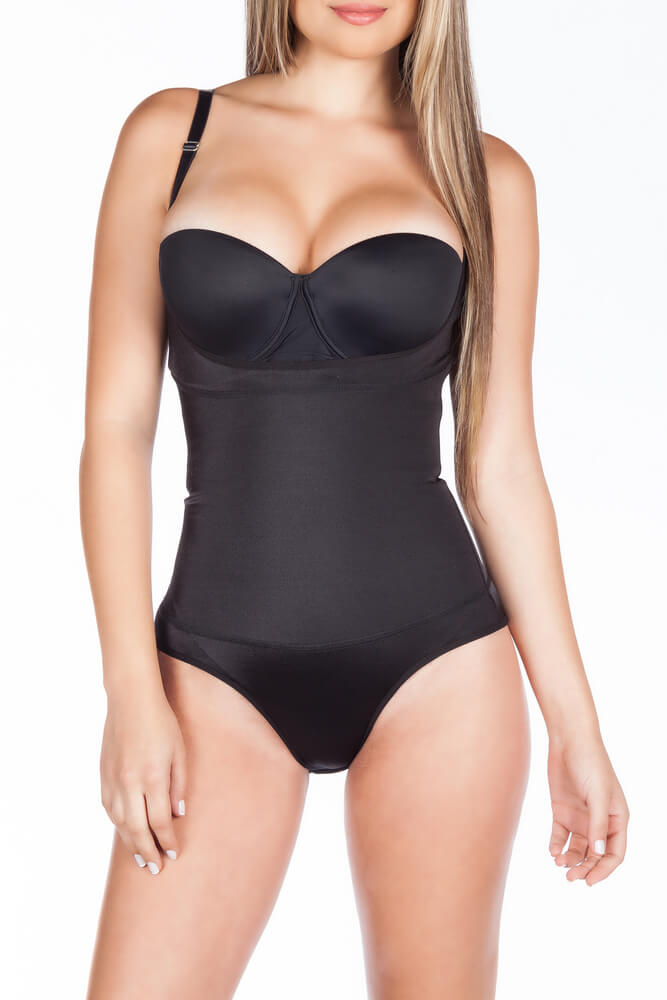 Benefits of Shapewear Tanks and Camis
Both the tank tops and camis are awesomely surprising wardrobe-essentials nowadays. They are perfect for ladies who are used to wearing low-cut blouses. At Hidethatfat, you can have an extensive collection of the best shapewears for thighs and tummy.
They are all available at the most reasonable prices there. One can easily visit our website and choose the undergarments that suit their needs well. Besides being on pocket range, all of our camisoles and top tanks grant several benefits to women wearing them.
Some of the significant advantages are given below:
Both of them help you to correct your improper posture habit and relief pain due to it.
They can also be a great support for a large chest woman as they somehow contribute to chronic slouching.
For the women whose major concerns are tummy bulges and back fat, then these body shaping tank tops and camis are best for them.
These compression shapewears cover the tummy and back fat thus making your overall size smaller than usual.
Tanks and Camis are also very helpful in granting a flattering layer right beneath other stylish tops.
For some tops that consist of too-low cuts, they both can provide bet cleavage coverage.
Both of them are seamless. that means no one can have even a slight guess that you are having them on your body.