Read more about Front Closure Bras
Front Closure Bras
Whether you have limitations of mobility or you just intend to make your dressing stylish and easier, Best front closure bras for large breasts are the best option. They wrap around your body firmly and stay secure in the right place with a clasp or hook closing without slipping off. Moreover, they are very easy to wear and take off. You don't have to do any funky dance steps which is the case of back ceasing brassieres. They can be fastened themselves without any difficulty in no time. Also, they can be put off in a single step. How easily they became a best Shapewear for upper body! So, you must give them a try at least once in your life.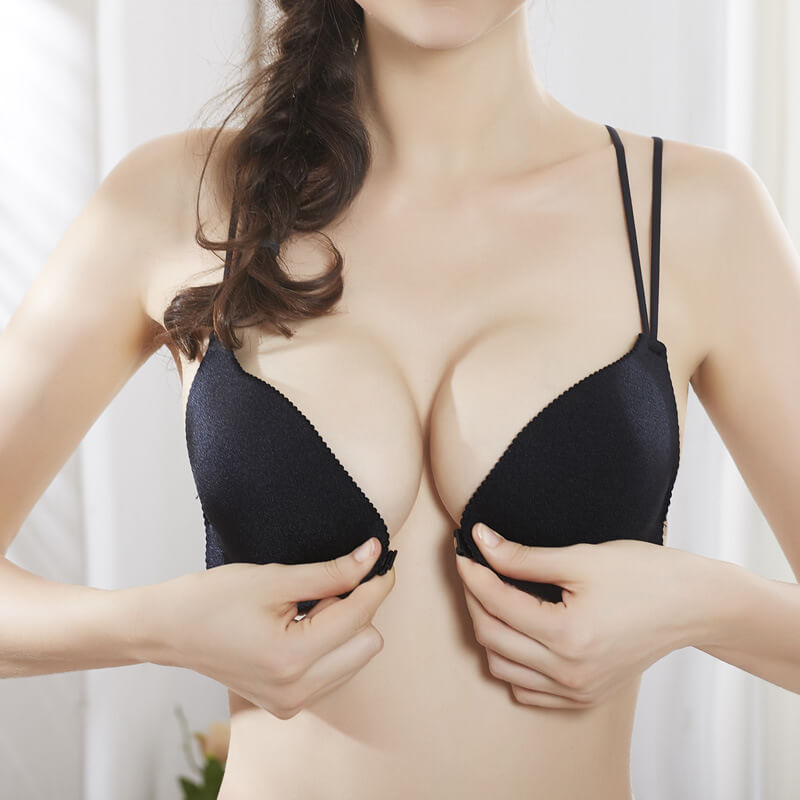 What are they?
Also famously known as Anterior-Clip or Frontal-Clasp Brassieres, they are the upper body undergarments that give your breast a firm shape and support. Instead of the traditional hook and eye closing points that used to be present at the back earlier, they come along a clasp present on the frontal side right between both cups. Their ease of wearing and putting off is what makes them popular among all other choices. Moreover, they are simply designed for additional comfort and painless to be worn all day long. One of their most remarkable features is that they smoothen your body curves and grant you a seamless back by eliminating the irregular bumps and lumps from your body.
These characteristics of the best Front Closure Bras for large breasts may come along different kinds of everyday undergarments like
Sports Corsets
Push-ups
Longlines
Racerbacks
Underwire Bodice
Workout support providers
Cushion Comfort Bandeaus
Full-body coverage lingerie
Strapless Clothing and many more.
Different Styling Options
When it comes to ready-to-wear body shaping undergarments, there is not much you would have to change. They are designed perfectly for everyday use either for work, workouts, or your personal needs. The only basic difference that comes is in their material, size, coverage, and fashion. So, some of the main types of them are described below for your ease of selection according to your requirement.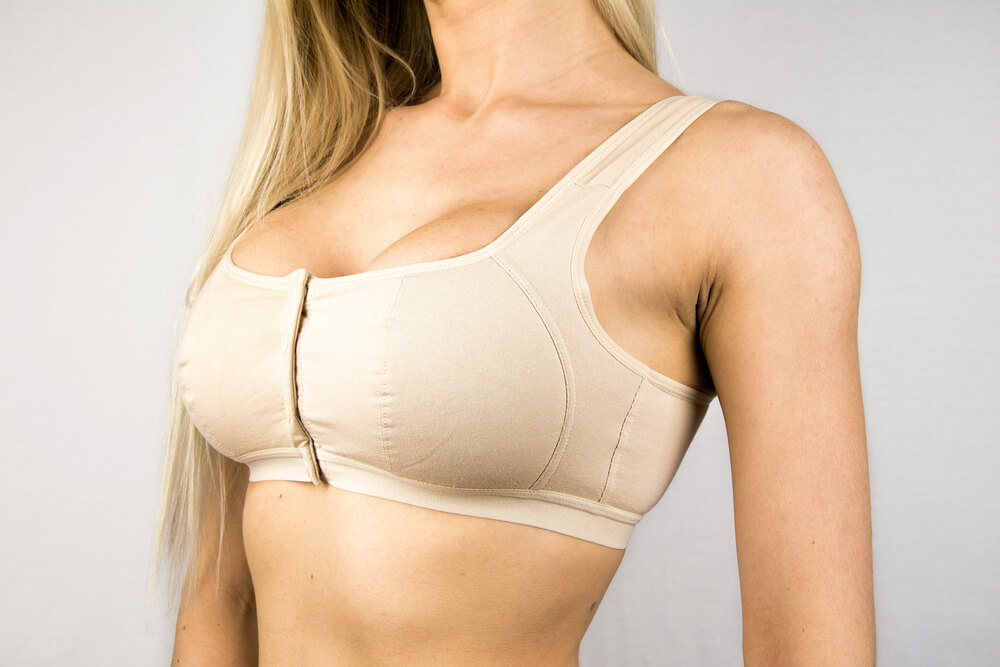 1. Anterior Closing Wore-Free Supporting Corsets
They remarkably feature eye-and-hook termination options with multiple adjustable settings. Moreover, they contain padded straps for increased comfortability and body shaping. One type from these strapless Best front closure bras for large breasts also lift and support your bust region for a glamorous look.
   2. All – Rounder Support Cushioned Brassieres
They are another type of wire-free upper body undergarment that is one step ahead in supporting the breast by offering unique cotton liners in both its cups. In addition to that, they also have adjustable straps, hook and eye stoppages, and some posture support panels that help you in getting rid of back pain issues.
   3. The Easy On/ Off Front Fastening Large Sizes Bras
They are a characteristic type of breast garment that features an easy to reach and use anterior clasp. They are also a little wider than all other types and contain cushioned straps that are made of moisture-wicking material. Thus, they keep your skin dry by absorbing your sweat and moisture and are comfortable to worn the whole day long or during exercise or workouts.
   4. T- Back Anterior Finishing Underwire Bodice
Instead of hook and eye closing points, they possess an easily accessible clasp. They are great to be used under low-neckline shirts and tops. Moreover, their cushioned underwire provides both support and comfort to the body. An extraordinary feature of them is that their T-style back avoids their straps slipping and keeps them at the right place.
   5. Bramour Brooklyn Bikinis
They are best for having an undeniable sexy look because they are specially made for large breast size women. They gave a fore-end clasp along with some beautiful floral lace designs that add beauty to your fashion. Moreover, they are comfortable wearing whole day long.
All these different types combine the best of style, efficiency, and comfort in the entire breast undergarments world. You can pair them with a wide range of Shaper leggings and Shapewear panties to rock your look.
Benefits of Front Closure Bras
For sure, they might not be a style for your normal and casual wear dresses, but they come with numerous advantages that you may not want to leave. The following are some of the benefits that make you fall in love with them:
They give you an overall smoother look when worn under tight-fitting clothing items. Moreover, they also smoothen your body curves and back by eliminating the extra bumps and lumps.
They are great to be worn under shirts with low-lying and plunging necklines.
The plus-size front closure Strapless Bras are a huge advantage for women with mobility issues. That is because they offer the extraordinary convenience of putting them on and off within no time.
They are famous for their figure-flattering characteristics. That is because they reduce the body curves bumps and rolls.
They are very beneficial for granting a sexy look because they enhance the breast cleavage by bringing them closer together.

Grab the One Before It Gets Late!
At Hidethatfat, we understand that it is very essential to find the right style for maximum function and comfort. That will not only grant you a perfect body shape but also support your breast and lift it for making you stand out from all others in your competition. So, whenever you feel a need for them, just visit our website hidethatfat.com and check out our products inventory and, read their descriptions so that you may find the right fit and perfect styles according to your needs.
At our store, we offer you an extensive range of Best front closure Bras for large breasts with back support that necessarily fit your individual goals. Find your intimate apparel type and get ready to look and feel the best. All of our products are reliable and within your pocket range. So, shop now and add an extra touch of style and glamour to both your body and wardrobe.